Apple continues China expansion with retail job openings in Chengdu, Shenzhen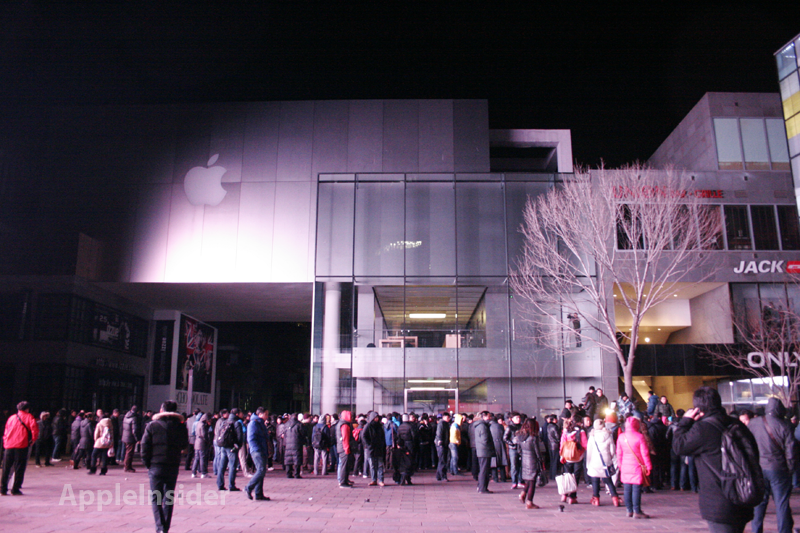 AppleInsider is supported by its audience and may earn commission as an Amazon Associate and affiliate partner on qualifying purchases. These affiliate partnerships do not influence our editorial content.
Job listings for Apple Retail store leader positions in Shenzhen and Chengdu hint at the company's plan to expand its retail operations to new cities in China.
In 2010, Apple reportedly revealed to its shareholders plans open a total of 25 brick-and-mortar stores over the course of two years. The company doesn't appear on track to meet that goal, as it currently has just five retail stores on the Chinese mainland — two in Beijing and three in Shanghai.
The stores in Beijing and Shanghai quickly rose to become the company's highest traffic and highest revenue stores, as of December 2010. At times, they have been so popular that Apple security officials have had trouble controlling the crowds of customers. For instance, earlier this year, a disturbance in the overnight line for the release of the iPhone 4S in Beijing resulted in the postponement of the launch.
Apple has repeatedly indicated that China is a key area of concern for the company. Last year, Greater China revenues soared to make the region the company's second-largest market, behind only the U.S.
"China will, in the next few years, be a bigger opportunity," CEO Tim Cook said in April during a quarterly earnings call. "We've expanded a lot. However, there's a lot of headroom here in our view."
After learning the iPhone 4S launch had been postponed, an unhappy crowd lingered around a Beijing Apple Store on Jan. 13.
According to a job listing for a "Store Leader" posted to the Hong Kong version of the JobsDB website, Apple Asia is looking to capitalize on the China opportunity with retail expansions to two new cities. The listing describes "leadership opportunities in Shanghai, Beijing, Shenzhen and Chengdu." Five years of experience and a degree are required for the full-time positions, which are described as being at a "senior" career level.
Chengdu and Shenzhen are strategic targets for Apple not only because they are two of China's largest cities, but also because manufacturing partner Foxconn operates factories in both areas.
The Chengdu retail store would represent Apple's first foray into the less-developed inland regions of China. Local reports suggested last July that Apple had signed leases to build stores at The MIXC and Raffles Square developments in Chengdu.
Meanwhile, a mall in Dalian China has begun advertising that it will soon have "Apple's world's biggest flagship store." However, reports have disagreed on whether the business will be an official Apple Retail store or a reseller.
When contacted by AppleInsider about Apple's plans to build stores in Shenzhen and Chengdu, an Apple representative responded that the company had nothing new to announce.
Cook revealed in April that, across Greater China, Apple has 1,800 points of sales for the Mac, 11,000 for the iPhone and 2,500 for the iPad.
Deutsche bank analyst Christ Whitmore said last week that the iPhone is "just getting started in China." Apple will likely see an explosion of sales when China Mobile begins selling the device. The chairman of the carrier, which is the world's largest with more than 600 million subscribers, said earlier this week that the company is "actively talking to Apple" about carrying the iPhone.
One analysis predicts that China Mobile could sell as many as 36 million iPhones next year in a best-case scenario. Even without official sales of the device, the carrier already has 15 million iPhone subscribers.