Former Apple employee claims Steve Jobs would have 'lost his mind' over Siri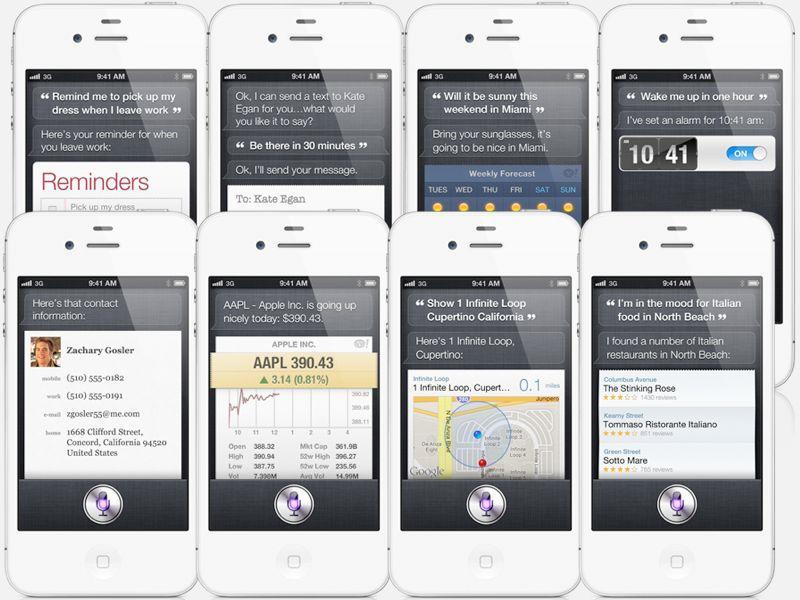 AppleInsider may earn an affiliate commission on purchases made through links on our site.
A new report quotes a former Apple employee as saying that people at the company are "embarrassed by Siri" and late Apple co-founder Steve Jobs would have "lost his mind" over the feature's performance.
The most-recent issue of Fortune profiles Apple CEO Tim Cook as a capable leader who is leaving his own mark on the company. However, author Adam Lashinsky notes that Siri may also reflect a change in the quality of Apple's products.
"People are embarrassed by Siri," Lashinsky quoted a "former insider" as saying. "Steve [Jobs] would have lost his mind over Siri."
The Siri voice assistant feature launched as a beta with the iPhone 4S last October. However, some consumers have been unsatisfied by the service's performance, especially as compared to television advertisements touting it, and have filed class-action lawsuits against the company.
Some users have even set out to test the service by replicating requests put to Siri by celebrities in recent commercials. For instance, developer Paul Kafasis followed actor Samuel L. Jackson's lead in asking Siri for a reminder to "put the gazpacho on ice in an hour," but he was unable to have the sentence understood, as noted by Daring Fireball. Kafasis even went so far as to use the audio from Jackson's commercial to submit a request to Siri. The service responded by attempting to call names that were combinations of his phone's contacts.
Though it's not clear whether the move was intentional, new commercials from Apple should be easier to reproduce. Two new spots featuring actor John Malkovich show him submitting simple one-word requests to Siri.
Anecdotal evidence has also suggested that Siri does not perform as well as expected in Japanese. Support for the language arrived in March with the release of iOS 5.1.
Siri may also be facing obstacles in the enterprise. Earlier this week, IBM revealed that it had banned Siri from use on its corporate network because of security concerns. The company, which admitted it is "extraordinarily conservative" when it comes to security, specifically took issue with the fact that Siri contacts Apple's servers for each request.
Apple acquired Siri in 2010, reportedly paying $200 million for the company. One of the co-founders of Siri claimed earlier this year that Jobs was initially unhappy with the name of the service, but he reportedly stuck with the name because he was unable to come up with anything better.
Fortune previously reported an incident where Jobs lost his temper when an Apple product failed to live up to expectations. After the MobileMe service had a shaky launch in 2008 and received poor reviews as a result, Jobs called the product's team together for a meeting.
The executive was said to have asked the team what the product's purpose was. After receiving a response, Jobs reportedly asked, "So why the f— - doesn't it do that?"
"You've tarnished Apple's reputation..." Jobs allegedly said. "You should hate each other for having let each other down... [technology journalist Walt Mossberg], our friend, is no longer writing good things about us."
Acccording to the report, Jobs appointed a new leader of the MobileMe team after the meeting. Most of the team that worked on the service was reportedly disbanded as well.
When announcing the replacement iCloud service last year, Jobs admitted that MobileMe was not Apple's "finest hour" and promised that the service would just work.