Tim Cook hints at closer cooperation between Apple, Facebook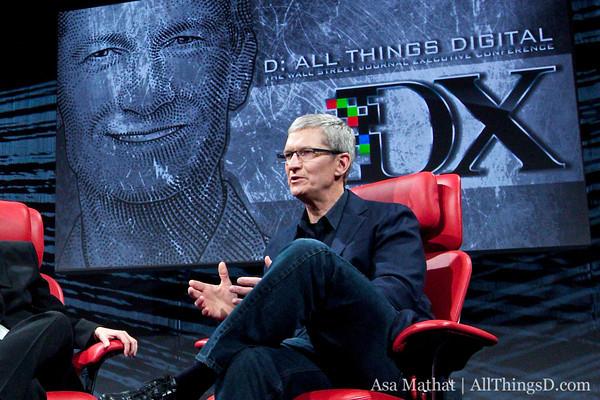 AppleInsider may earn an affiliate commission on purchases made through links on our site.
Apple CEO Tim Cook said in an interview to "stay tuned" for developments with Apple and Facebook, possibly hinting at plans for a closer partnership between the two companies.
Cook told journalist Walt Mossberg at All Things D's D10 conference in Ranchos Palos Verdes, Calif., that he thinks Apple's relationship with social networking service Facebook is "very solid."
"We have great respect for them. I think we can do more with them," he reportedly said.
When questioned whether he thought that Facebook was "onerous," a reference to late Apple co-founder Steve Jobs' opinion about Facebook's terms for his company's Ping music service, Cook replied that they have "their way of doing things."
Cook went on to note that some people would say the same thing about Apple. He added that just because two companies have strong points of view doesn't mean they can't work together. "Stay tuned," he said.
One possible avenue for further cooperation between Apple and Facebook is deeper integration of Facebook into iOS. Last year, Apple built rival social service Twitter into the system level of iOS 5. Hints of similar integration for Facebook were reportedly spotted within beta builds of iOS earlier this year.
In 2010, Apple and Facebook were said to have negotiated for 18 months over the Ping service before talks finally broke down. After Ping launched, Jobs reportedly invited Facebook founder Mark Zuckerberg over for dinner to discuss the service.
Facebook raised $16 billion in its IPO earlier this month, but the company's stock has since fallen sharply.
Though Apple and Facebook maintain a "solid" relationship at the moment, the two companies could become competitors if rumors of an in-development Facebook phone are to be believed. Facebook has reportedly been hiring former Apple iPhone engineers to work on an in-house phone project that could end up challenging Apple and Google.
Visit AppleInsider's D10 archive for more of Cook's comments and ongoing coverage of the conference.