Inside Apple's iOS 5: Built-in Twitter integration makes tweeting a snap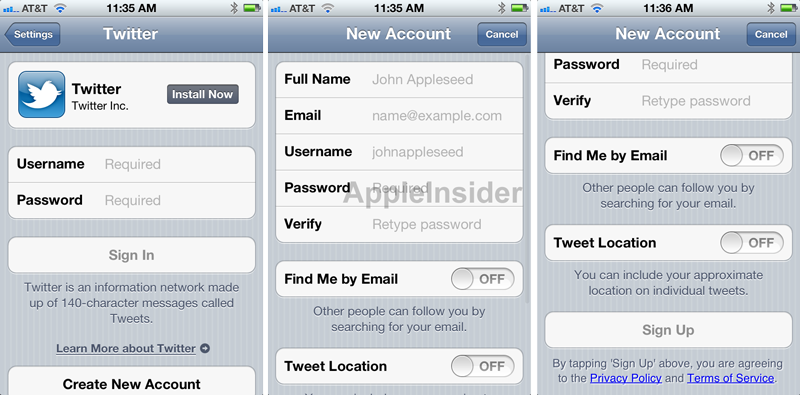 When iOS 5 for the iPhone and iPad arrives this fall, Apple will offer system-wide Twitter integration, making it easy to share content and talk to friends on the social networking service.
The Twitter integration in iOS 5 runs so deep, in fact, that Apple has included in a link to "Install Now" in the native Settings application. From there, users are sent to the App Store where the official, free Twitter client for iOS can be installed.
In the Settings application, users can also enter their username and password to gain the system-wide Twitter functionality offered in iOS 5. Any who are new to the social networking service can utilize a "Create New Account" link that is also provided.
For those who might be unfamiliar with the popular service, Apple even offers a brief explanation: "Twitter is an information network made up of 140-character messages called Tweets." Also offered is a link where users can "Learn More about Twitter."
Registration for a new Twitter account is even done natively within iOS 5, without the need to launch a browser. Here, users enter a desired username and password, and can even choose settings like whether their account can be discovered by e-mail, or whether location data is included in posts to Twitter.
Once an account is registered and the App Store link is selected, users are prompted with a "Download Now" alert that "Twitter will now begin to download." From here, the application installs on the iOS device just like any other App Store purchase.
Once Twitter has been set up on a system, links to post to the service can be found in a number of places. For example, an option to tweet a link shows up in the Safari browser.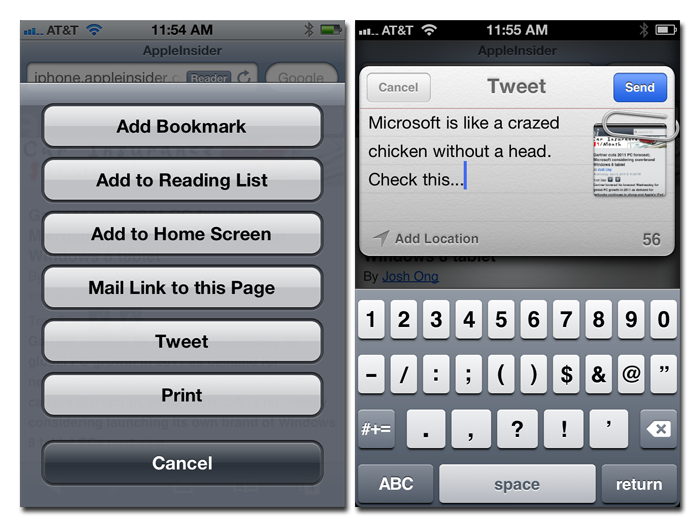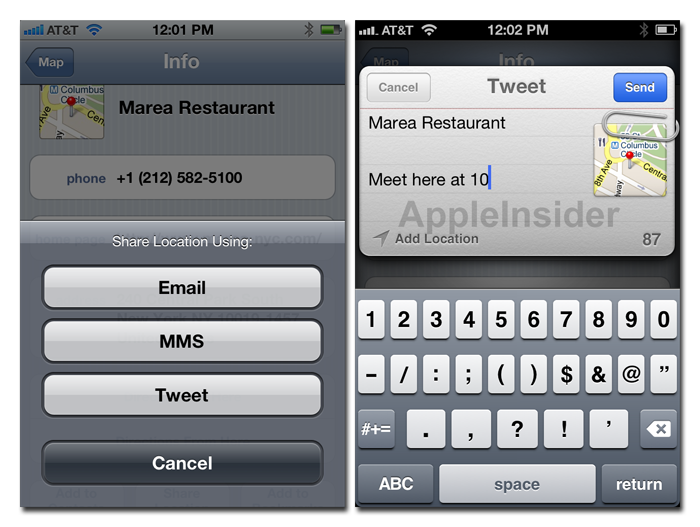 And within the Maps application, users can share their location through Twitter. After choosing to tweet a location, a message can even be attached to the post.
And pictures taken or saved on a device running iOS 5 can also be posted to Twitter directly from the Camera Roll or Photos application. Simply select the "Tweet" button and a dialog box will pop up where users can add text and location data before they post.
Twitter usernames can also be added to contact information within iOS 5. This allows system-wide integration, making it as simple as typing in a friend's name to access their Twitter account for a mention or direct message.
The features are not just limited to the official Twitter application, either. Apple's documentation notes that mention and location services can be added to any tweet, no matter what application a user may be tweeting from.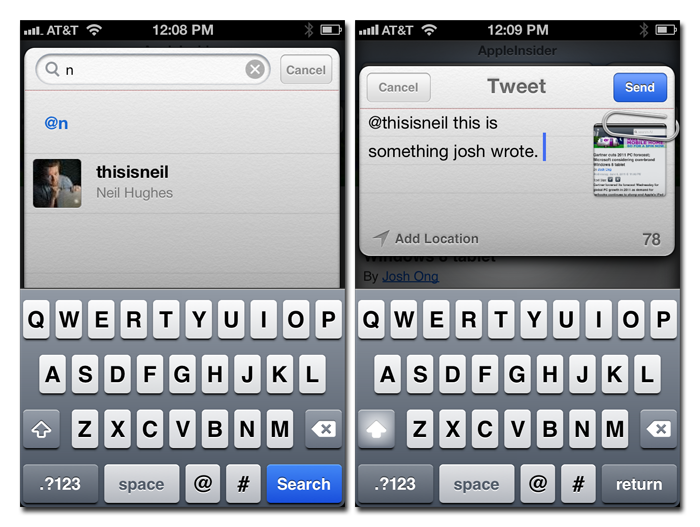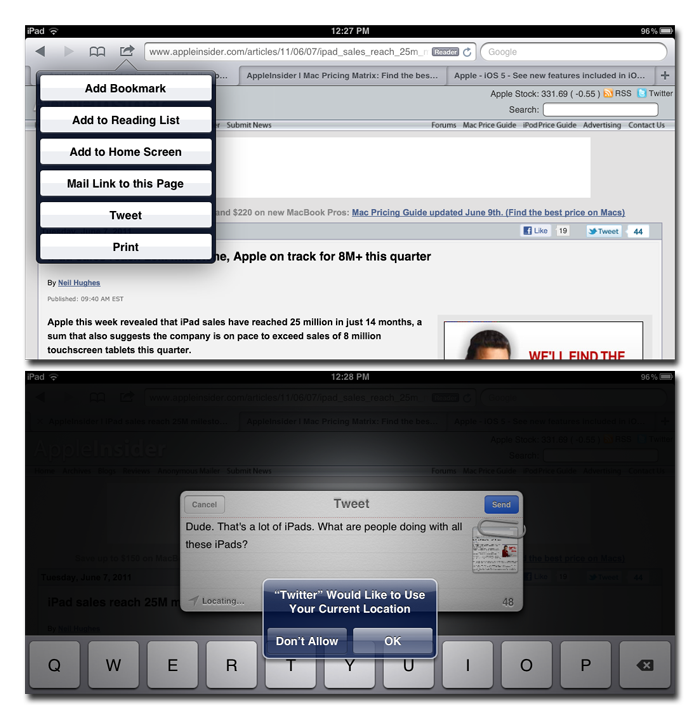 For more, see the rest of AppleInsider's ongoing series Inside iOS 5. Links to individual features highlighting new aspects of the mobile operating system are included below: