Inside Apple's iOS 5: Calendar improvements help make iPhone, iPad PC-free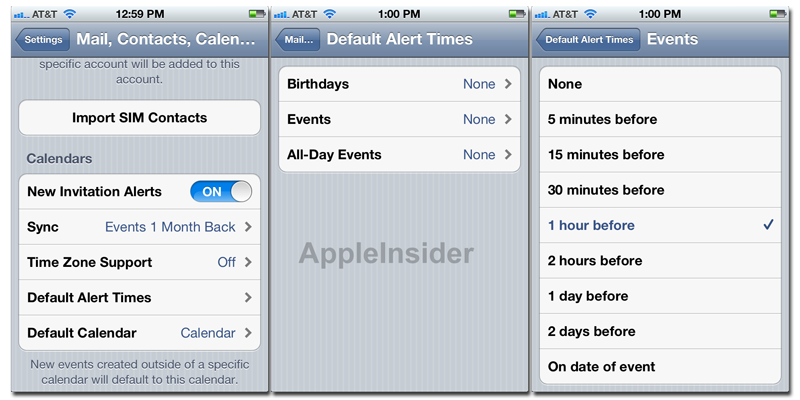 With iCloud connectivity and the ability to add calendars directly on iOS devices, updates to the native Calendar application in Apple's iOS 5 will play a major role in the company's PC-free push.
With iOS 5, users will be able to add, rename and delete calendars directly from an iPhone or iPad. Previously, these activities required tethering to a PC via USB.
Event attachments can also be viewed from directly within Calendar, with no need to switch to another application to view associated content.
In the current iOS 5 betas available to developers, the option to add calendars is already in place on the iPad. However, the ability to create a calendar on the iPhone does not appear to have been included in the first build.
But new features can already be found in the first beta of iOS 5 for iPhone users, specifically a new landscape view. Turning the iPhone into landscape mode automatically presents a segmented week view.
One major new feature of the updated Calendar is default alert times. With this, users can, for example, have their iOS device automatically set a reminder alarm for each event they create, making it unnecessary to change settings and add alarms for every new event.
The new Calendar software also allows users to set different default alarms for different types of events. With this, custom settings can be changed for event categories such as birthdays, regular events and all-day events.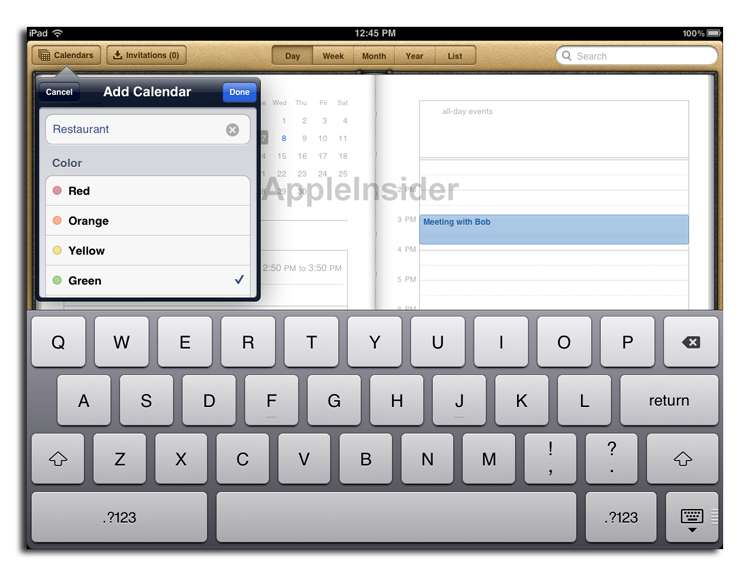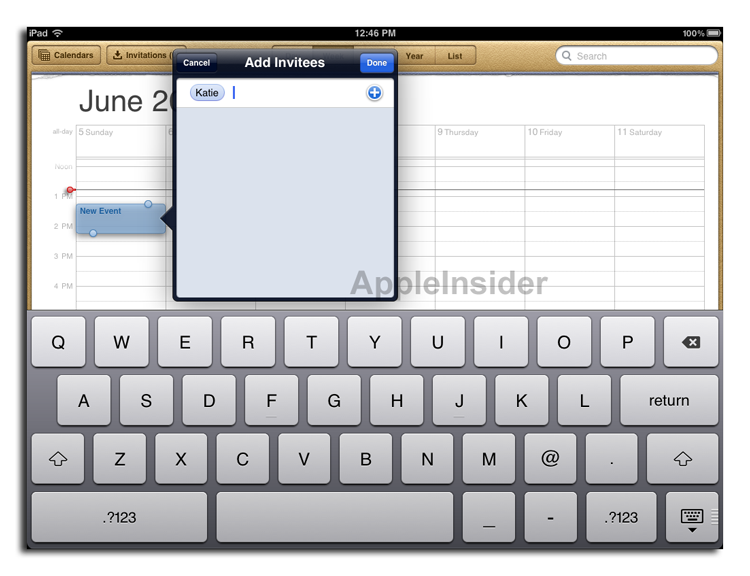 Also new on the iPad is a yearly view. With this option, users can view with color coding how busy their days are. A free day is white, representing no events, while more crowded days are yellow and orange, and a jam-packed schedule is presented in red.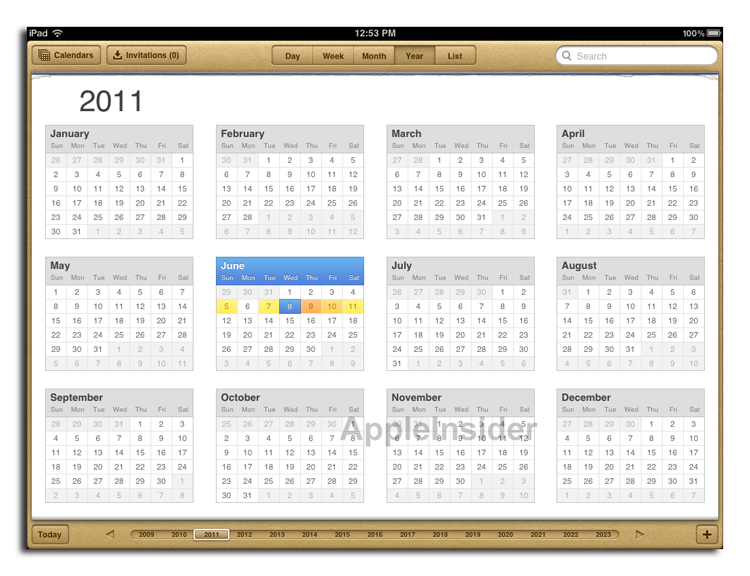 Events can be added or edited by tapping on the calendar. From there, users are given two drag points so they can easily change the duration of the event.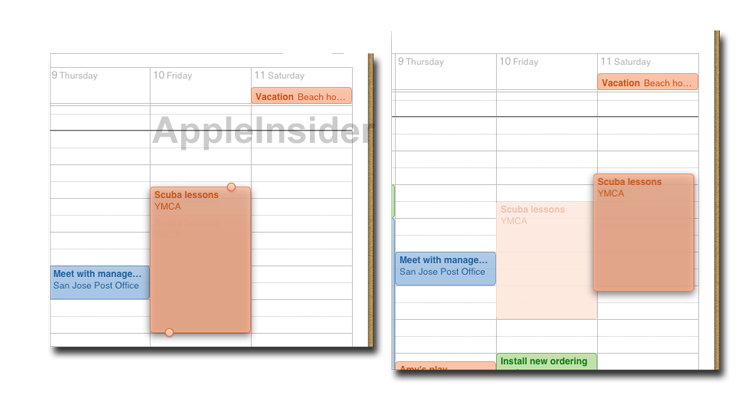 Events can also be dragged around the calendar to change days or times. On the iPad, timelines are highlighted in 15-minute intervals, making it clearer for users where they should drop an event for proper placement.
iOS 5 also offers deep connectivity with Apple's new iCloud service. With iCloud, users will be able to share their calendars with others, and keep events in sync across a range of devices.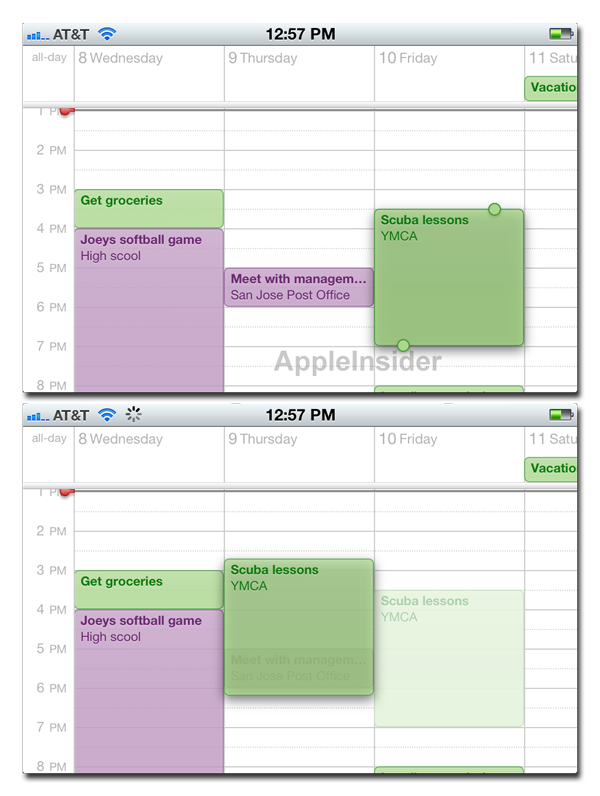 For more, see AppleInsider's extensive coverage of iOS 5, including the in-depth features below: