Inside Apple's iOS 5: LED flash on calls, custom accessibility gestures & vibrations

AppleInsider is supported by its audience and may earn commission as an Amazon Associate and affiliate partner on qualifying purchases. These affiliate partnerships do not influence our editorial content.
Apple is poised to add several significant advancements to accessibility in iOS 5, such as LED flash on calls, custom gestures and personalized vibration alerts.
Apple unveiled iOS 5 on Monday at the Worldwide Developers Conference in San Francisco, touting a number of major improvements to the customizability of iOS for users with disabilities. The update is due out this fall.
"iOS 5 comes with innovative new features that make it easier for people with mobility, hearing, vision, and cognitive disabilities to get the most from their iOS devices," Apple notes on its website. "iOS 5 works with specialized hardware accessories.
"The LED flash and custom vibration settings let you see and feel when someone's calling. And improvements to VoiceOver include custom element labeling. These are just a few of the ways iOS 5 continues making advances in the field of accessibility."
As the iPhone maker has steadily ramped up accessibility features in iOS, adoption among users with disabilities has increased. Apple's iPad and iPhone have been praised by members of the blind community recommending the devices.
A new Assistive Touch feature will allow customized gestures as macro shortcuts. The feature is still under development, however, as there doesn't yet appear to be a way to link new gestures to specific actions.

iOS 5 on iPhone now supports use of the LED flash as an alert. Apple has also added a Speak Selection feature with an adjustable Speaking Rate slider for vocalizing text selections.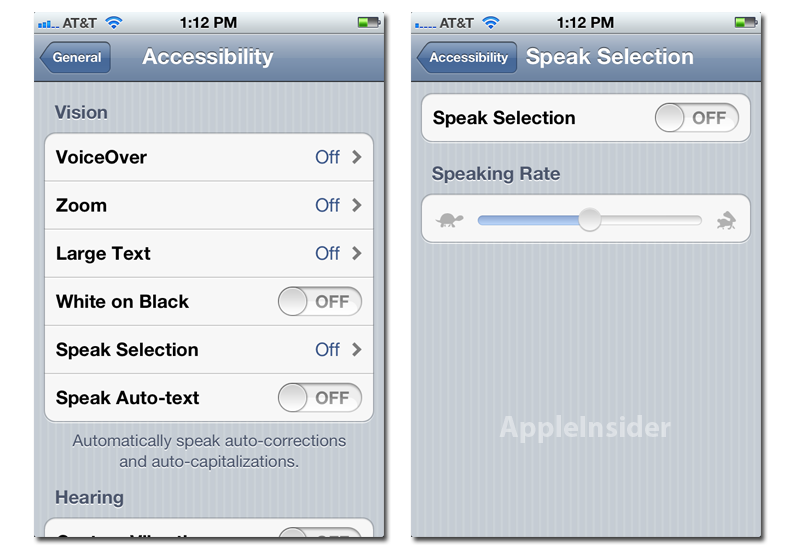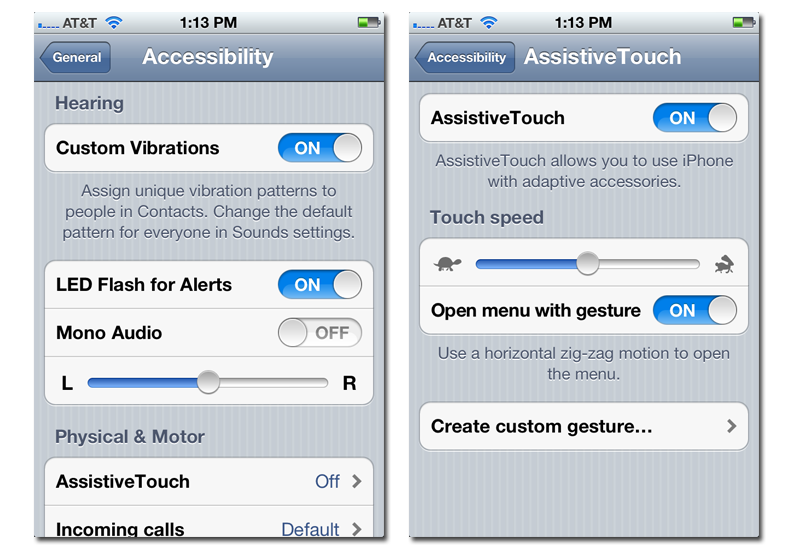 Custom vibration alerts can also be activated in iOS 5. Personalized vibrations can be recorded for individual contacts by recording a series of taps on the screen. A viewer displays visual ripples indicating the force and frequency of the taps during recording and playback.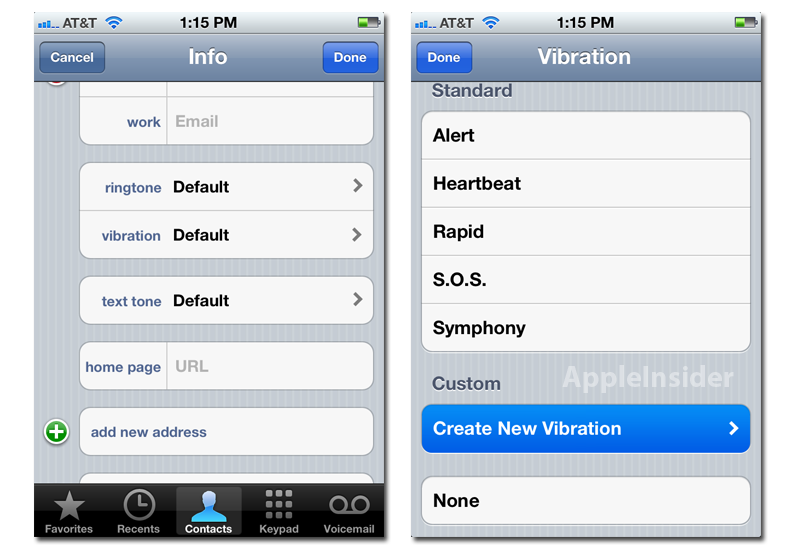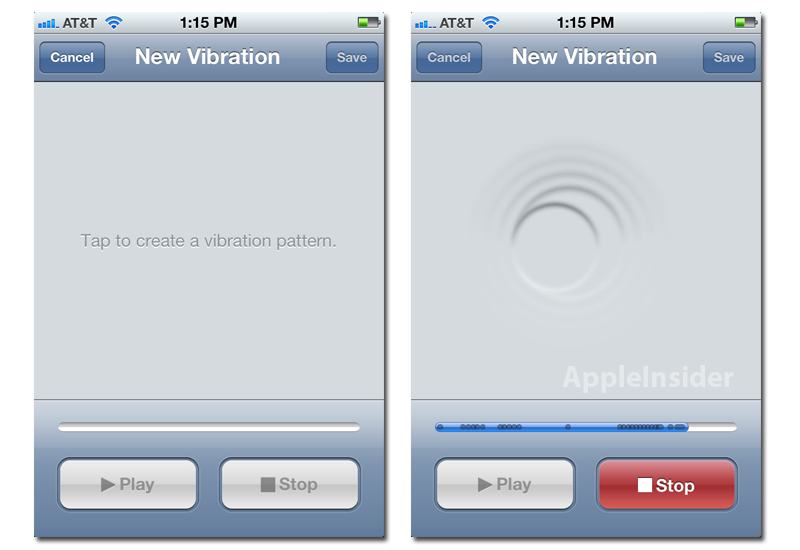 For more, see AppleInsider's extensive coverage of iOS 5, including the in-depth features below: