Microsoft Office for iPad to launch on Nov. 10 - report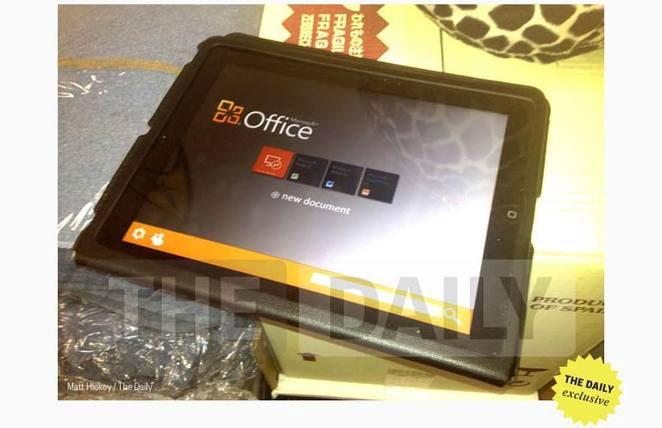 A new report has pegged a specific date for the anticipated launch of Microsoft Word for Apple's iPad: Nov. 10, 2012.
The date was reported on Thursday by The Daily, which said that the development team at Microsoft finished work on the project last month. The design team responsible for Office on iPad was also said to have wrapped their work soon after.
"The app is now in the hands of a usability team that appraises software that utilizes the Metro design language for 'Metro compliance' and suggests changes as needed," reporter Matt Hickey wrote. "When approved by the team, the app likely will go to Apple for app store approval, which could take a couple of weeks."
While development of the application is apparently near finished, Thursday's report did not give any indication as to why Microsoft will wait more than five months to release the application on Nov. 10. The story corroborates with a report from last week that claimed Microsoft's industry leading productivity suite will be coming to the iPad and Android-based tablets in November.
Word first surfaced late last year that Microsoft was working on an iOS version of its Office suite. It was also said that the Redmond, Wash., software company planned to release an updated version of Office for Mac on Apple's digital distribution Mac App Store.
The Daily first shared what was said to be a picture of Office for iPad in action in February. However, Microsoft quickly responded to the report and portrayed it as "based on inaccurate rumors and speculation."
AppleInsider also learned last week that Microsoft is also working on a new native iOS application for Outlook Web App, called "OWA Mobile Client for iOS," that will offer compatibility with Exchange 2012 mailboxes. It, along with a new version of the Lync application for iOS, will reportedly feature Microsoft's Metro interface, just like Office for iPad is expected to do.
Earlier reports claimed that Office for iPad will allow users to create and edit Word, Excel and PowerPoint files. AppleInsider was told last week that Office for iPad will not include dedicated Outlook functionality, as that ability will apparently be restricted to the forthcoming OWA Mobile Client application.