Aperture iOS app hinted at in Apple job postings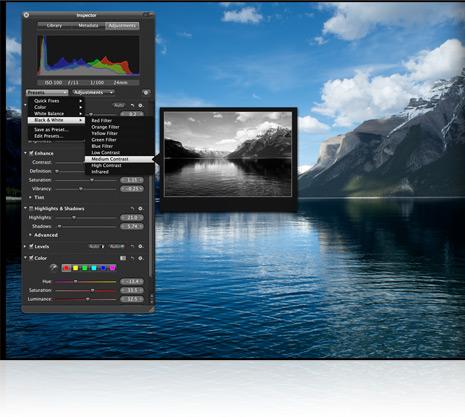 Apple's Aperture team is looking for managers, user interface engineers and software coders who have experience operating in the iOS environment, possibly signaling that the company is developing an iDevice-centric version of the high performance photo editing program.
An AppleInsider reader who wishes to remain anonymous was sent an email on Friday from an Apple corporate recruiter asking if they were interested in taking on a Cocoa coding position with the Aperture team. The reader points out that one of the job's key requirements is "experience in programming for iOS."
The email is consistent with a series of postings that popped up on the "Jobs at Apple" website over the past week that show possible interest in creating a companion iOS app or a mobile version of the Mac maker's photo editing and management software. If a dedicated app was indeed launched it would be the first of Apple's professional-level programs to have a presence on iOS.
One advertised listing titled "Aperture- Software Engineering Manager" was posted on Thursday and calls for an experienced individual with leadership skills who can "help shape a new generation of tools for advanced photo management and manipulation." What is interesting about the position is that it requires "recent hands-on development experience with MacOS or iOS" and experience with various coding languages used in Apple's mobile platform.
Apple's Aperture photo editing software could get its own iOS app. | Source: Apple
Apple has released a variety of in-house iOS apps though most have been stripped-down or reworked ports from the iLife and iWork software suites. Most recently the iPhone maker launched an iOS version of iPhoto alongside the third-generation iPad in March, complete with multi-touch capabilities and Retina Display support. The app sold one million copies in less than ten days and continues to be one of the App Store's best-selling products.
Other Apple programs taken to iOS include iMove and Garage Band while iWorks' Keynote, Pages and Numbers have been on iDevices since 2011.
While the iPad is not seen as a professional-level computer, companies like Adobe have dabbled with releasing advanced products that interface with processor-intensive desktop counterparts. The company recently released launched two new iOS apps when it introduced Creative Cloud in May, further integrating mobile devices into its professional design workflow.