Steve Jobs helped hatch Obama's mobile campaign for reelection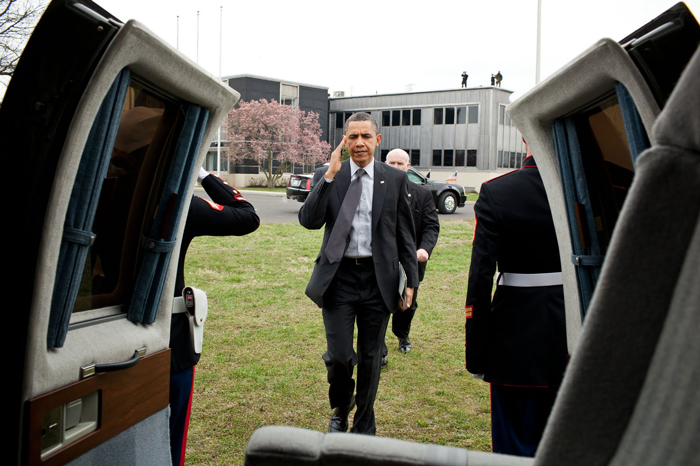 Before he passed away late last year, Apple Chief Executive Steve Jobs provided President Barack Obama's campaign manager with advice on how to capitalize on mobile technology and social networks during their reelection campaign.
Jim Messina, formerly Obama's White House deputy chief of staff and now his campaign manager, had two long, private conversations with Jobs last year, a profile in the latest issue of Bloomberg reveals. In those discussions, Jobs told Messina how he could exploit technology in new ways to reach and energize voters.
Jobs noted to Messina how much the digital world has changed since Obama first ran for office. For example, when Obama declared his campaign for presidency, the first-generation iPhone hadn't even been released.
Since the launch of the iPhone, the mobile space has radically changed, and Jobs told Messina that he needed to understand and capitalize on the changes.
"Last time you were programming only t a couple of channels (the Web and e-mail)," Jobs reportedly said. "This time, you have to program content to a much wider variety of channels — Facebook, Tumblr, Twitter, YouTube, Google — because people are segmented in a very different way than they were four years ago."
According to Messina, Jobs "knew exactly where everything was going." The late Apple co-founder explained how Obama's reelection campaign could generate buzz with "viral" content online, and how that content needed to be "interesting and clean."
President Obama shown with an iPad 2. Photo via The White House.
Jobs wasn't the only high-profile executive Messina talked to after he took over as Obama's reelection campaign manager. Messina also spoke with officials from Facebook, Google, Microsoft, DreamWorks, Zynga and Salesforce in a monthlong tour around the country.
Among those he spoke to was filmmaker Steve Spielberg, who spent three hours telling Messina how to capture an audience's attention, and Google Executive Chairman Eric Schmidt, who said he considers Messina to be a "good friend."
Jobs' relationship with Obama has been well documented. Last year, before the public launch of the second-generation iPad, he personally gave the president an iPad 2, while Obama invited Jobs to a conference with a number of Silicon Valley executives.
And this year, Jobs was mentioned by Obama in the president's State of the Union address, while his widow, Laurene Powell Jobs, was seated directly behind First Lady Michelle Obama during the speech.