iOS 6 beta no longer requires Apple ID password for free apps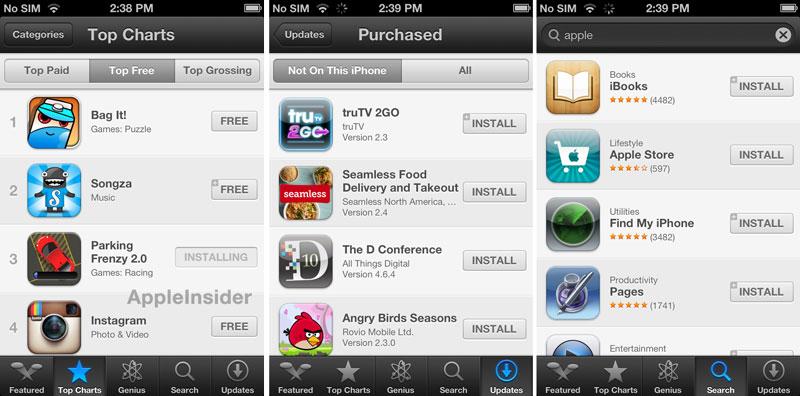 With the latest beta of iOS 6, users are no longer required to enter their Apple ID password when downloading free software from the App Store.
The change, currently available to developers testing the latest preview of iOS, was first discovered by a poster on Reddit and highlighted on Monday by Cult of Mac. It's unknown whether that functionality will come to users in the final release of iOS 6, when it launches for the iPhone, iPad and iPod touch this fall.
Since the first beta of iOS 6 was released in June, developers have already been able to re-download previously purchased applications without entering the password for their Apple ID account. By removing the need to enter a password when downloading free software in the latest beta, it would appear that Apple is looking to cut down on the number of times iOS users are prompted to enter their Apple ID password.
With an Apple ID account on an iOS device, a user's credit card information is stored and content like applications and music can be quickly purchased by simply entering the account password. But many of the selections available on the App Store are free software which does not result in a charge to the user's credit card.
Regardless, in all current public builds of Apple's iOS mobile operating system, users are required to enter their password. If a transaction was completed recently, users are given a 15-minute window during which additional purchases can be made.
One notable exception to the 15-minute window applies to in-app purchases. That change was made by Apple with iOS 4.3 in March of 2011 in response to complaints from parents whose children made expensive in-app purchases when using so-called "free to play" games available on the App Store.
iOS also includes built-in restrictions that can allow users to disable functions like installing or deleting applications from the App Store. In-app purchases can also be specifically barred from the built-in Settings application in iOS.
The App Store itself will also be redesigned and improved when iOS 6 launches later this year. It sports a new look with a black theme at the top and bottom, and user interface tweaks like allowing applications to install in the background without returning users to the home screen.