American Airlines pilots begin using Apple's iPad during all phases of flight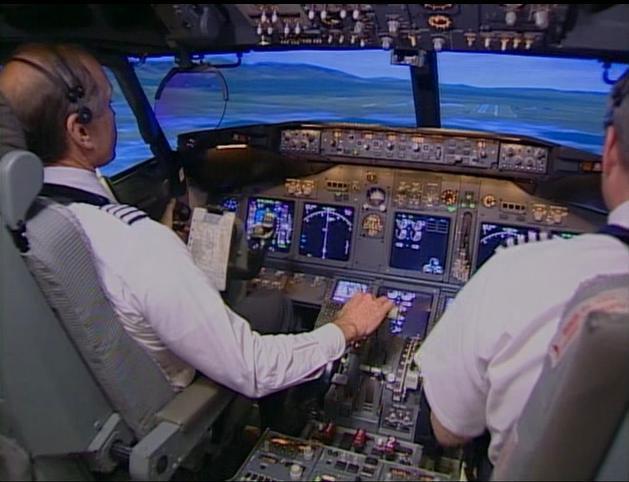 American Airlines this month is expanding its iPad Electronic Flight Bag program, as 777 aircraft pilots begin using Apple's tablet during all phases of flight, helping to save an estimated $1.2 million per year on fuel costs.
The iPad is currently the only tablet approved by the FAA as an Electronic Flight Bag, and American Airlines is the first commercial carrier with FAA approval to use the iPad in all phases of flight, the company highlighted this week in a press release (via The Next Web). An Electronic Flight bag reduces or replaces paper-based reference materials and manuals usually kept in a pilot's carry-on kitbag. When stuffed with paper, those bags can way as much as 35 pounds.
American Airlines estimates that replacing the 35 pound bags with an iPad will result in $1.2 million in annual savings based on current fuel prices.
The airline became the first commercial carrier to gain approval to use the iPad as an Electronic Flight Bag in June of 2011. And as of this month, American Airlines plans to use the iPad in all phases of flight.
Pilot training at American Airlines.
"This is a very exciting and important milestone for all of us at American Airlines as we work to modernize our processes and best meet the needs of our people," said Captain John Hale, American's vice president of flight. "With this approval from the FAA, we will be able to use iPad to fully realize the benefits of our Electronic Flight Bag program, including improving the work environment for our pilots, reducing our dependency on paper products and increasing fuel efficiency on our planes. We are equipping our people with the best resources and this will allow our pilots to fly more efficiently."
Pilots with American Airlines will use mobile software and data from Jeppesen, a unit of Boeing Flight Services. The FAA-approved Jeppesen application will replace paper operating manuals with real-time, up-to-date electronic information that will be easier for pilots to access.
iPad use will begin this month on the 777 fleet of American Airlines. The carrier aims to gain FAA approval for all of its fleet types by the end of this year.
Beginning in January of 2013, American Airlines plans to stop distributing paper revisions to its flight manuals and most navigation charts.
"We're focused on building a new American where technology and innovation are fundamental to the company's return to industry leadership and exceptional customer service," said Maya Leibman, American's chief information officer. "The Electronic Flight Bag program is just one more example of the progress we're making to provide the tools our employees need to deliver operational improvements and leading customer experience. In fact, our Flight Attendants have also been piloting an initiative on handheld tablets, which will give them better information about the customers on their flight and their travel needs. We'll have more to share on this and other industry-leading technologies in the weeks and months to come."