Teardown of Apple's EarPods finds more durable, water resistant design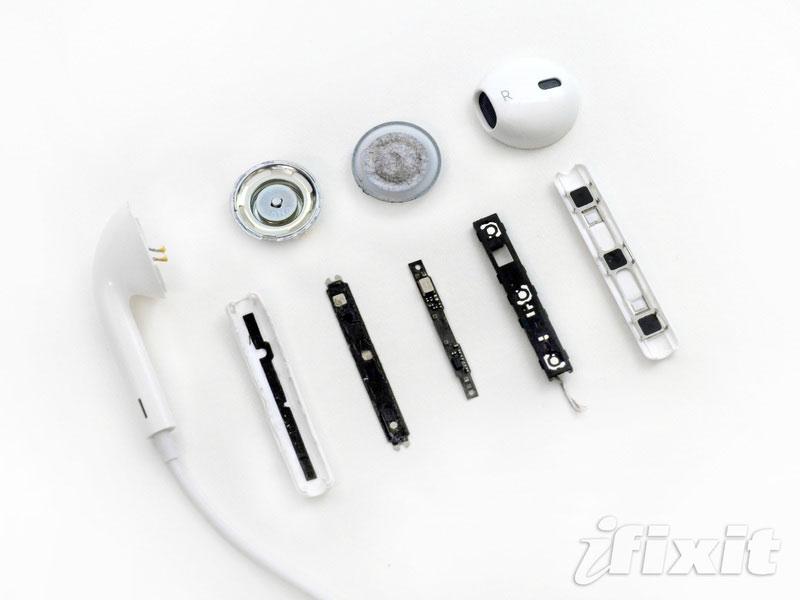 Apple's newly redesigned headphones, the EarPods, have been taken apart to reveal a more durable design that is more resistant to water and sweat damage.
The teardown of Apple's new EarPods was published on Tuesday by iFixit. A repairability score was not given to the headphones, as they will come packaged with new iPhones and iPods and are "still of the throw-away kind."
But the EarPods can also be purchased separately for $29, which is how iFixit got their hands on the new accessory before the new iPhone 5 launches on Friday. The solutions provider used a guitar pick to separate the integrated volume controls and microphone on the headphone cord, while the earbuds were taken apart with an X-Acto blade.
"Like most speakers, the EarPod speakers consist of a diaphragm/cone, a voice coil, a permanent magnet, and a cabinet," they explained. "The voice coil is supported by a composite diaphragm made of a paper cone and a polymer surround. This is the first iteration of Apple headphones to use paper cones rather than all plastic."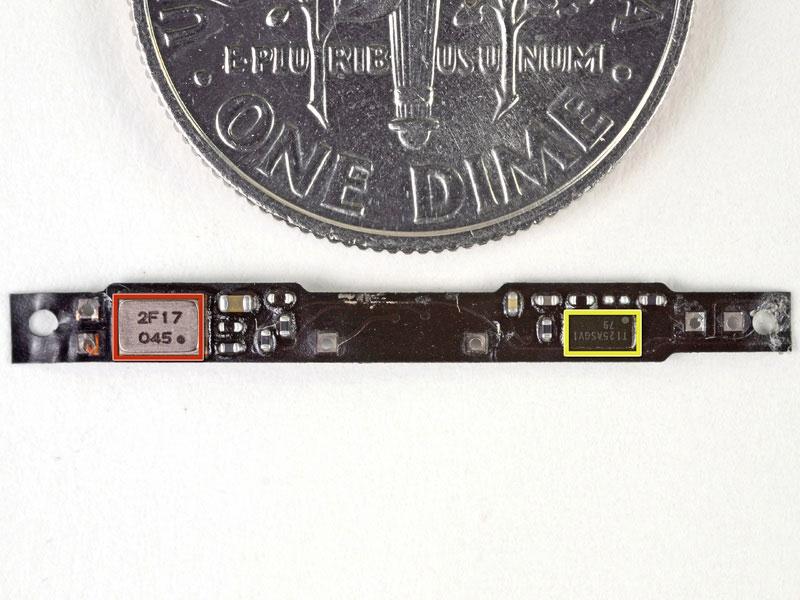 The switch to paper cones is said to make the speakers more resistant to tearing. That's an improvement from the plastic that Apple previously used.
In their teardown, the repair website found that Apple "had durability in mind" when the company designed the new EarPods. In particular, the redesigned controls include larger cable wrapping on both ends to reduce strain on the wires.
The EarPods are also said to be more resistant to water and sweat damage. This was accomplished by removing the external microphone grate Apple employed on its previous earbuds.
"Unfortunately, these products are still of the throw-away kind," iFixit concluded. "Sourcing parts is next to impossible, and it would be a tough sell to convince someone to take apart their earbuds in stead of buying a new pair. They will never be the same once taken apart."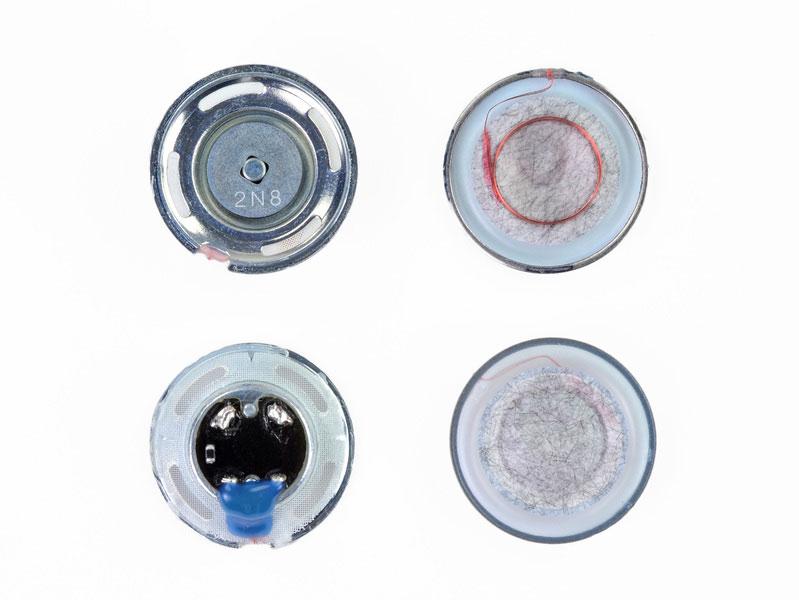 Apple unveiled its redesigned EarPods at the iPhone 5 media event in San Francisco, Calif., last week. Apple design chief Jony Ive said his company scanned hundreds of ears searching for commonality between them, and the new headphones are designed to fit the geometry of a user's ear without creating a seal.
EarPods feature a directed speaker that points forward into a user's ear canal. A second port on the back aids with mid-level tones, and also maximizes air flow for improved sound quality.