Dummy 'iPad mini' compared to Apple's full-size model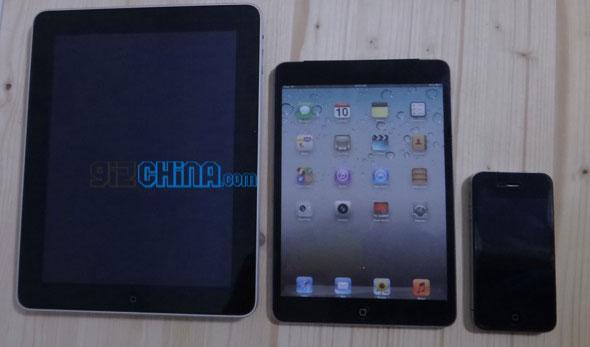 A dummy version of a smaller iPad, based on Apple's anticipated design, has been photographed next to a traditional 9.7-inch iPad to offer an idea of the potential size difference.
The dummy "iPad mini" was obtained by Giz-China.com via the website Taobao for about $13. The mockup device has a thinner bezel than the regular iPad and features a black strip across the top signifying the inclusion of a cellular radio.
On the bottom of the device, the design is similar to Apple's recently announced iPhone 5, with the new, smaller Lightning dock connector and speaker style. However, unlike with the iPhone 5, the headphone jack on the iPad mini mockup remains atop the device, along with the lock button.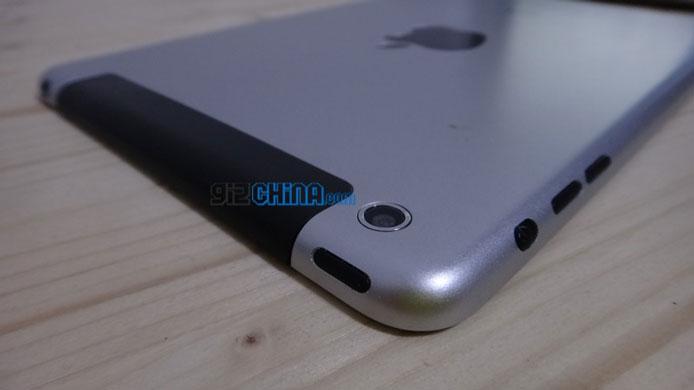 On the right side are the expected volume buttons and mute/rotation lock switch. The volume buttons have a new design on the dummy device, featuring two separate buttons rather than the rocker style found on the full-size iPad.
The left side of the dummy device has a micro-SIM slot, but not a nano-SIM slot. The iPhone 5 features a new nano-SIM slot, allowing the device to be thinner and lighter than its predecessor.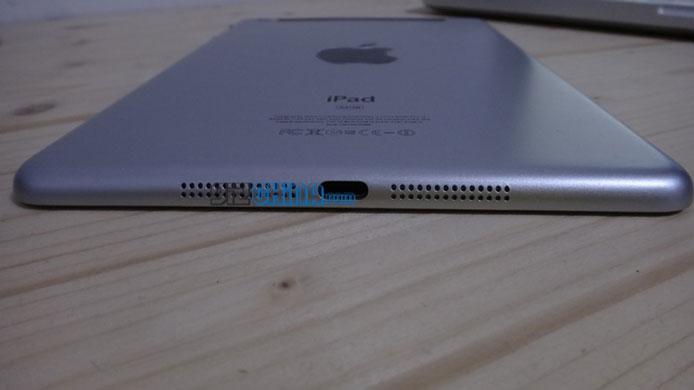 A closer look at the dummy device arrives only a day after a mockup of the iPad mini design appeared online. That mockup looks largely identical to the one shown next to a full-size iPad on Wednesday.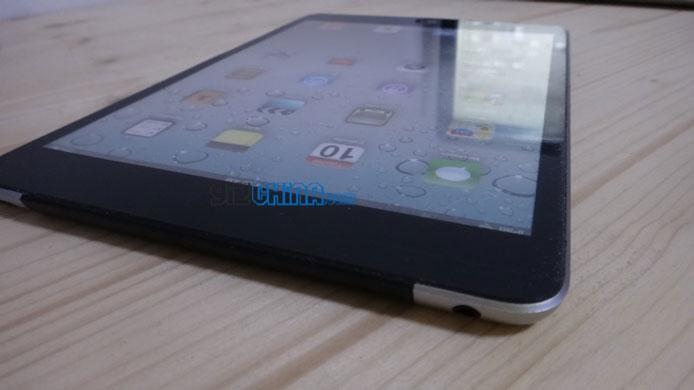 Apple is expected to hold a media event in October to introduce its smaller and lighter iPad, which is believed to feature a screen that will measure 7.85 inches diagonally.