Purported 'iPad mini' headphone jacks appear online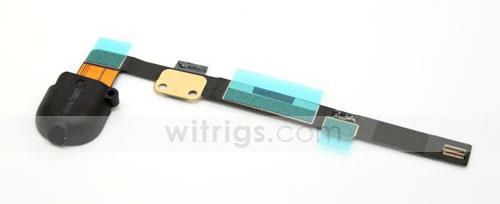 With production of Apple's new, smaller iPad believed to now be underway, alleged parts continue to surface, with claimed headphone jacks and flex cables being the latest leak.
The new parts, highlighted on Thursday by Nowhereelse.fr, were discovered at an online parts reseller. The headphone jacks are shown in both black and white, which once again suggests Apple's so-called "iPad mini" will be available in two colors at launch, just like the iPhone and full-sized iPad.
While rumors of an iPad mini debuting this month have persisted for months, most of the physical evidence came in the form of device mockups rather than actual hardware components. That's changed this week, as a number of new components have leaked online.
Most notably, a collection of parts were revealed on Tuesday showing the device's alleged back panel, complete with a micro-SIM tray for cellular data, as well as an LCD display and white front panel. The back of the device also featured the Apple logo and the name "iPad" without "mini" or some other modifier.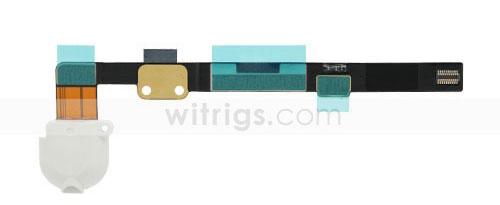 The timing of the component leaks is likely related to the fact that mass production of the device is said to be underway. The Wall Street Journal reported on Wednesday that Apple's component suppliers in Asia have initiated production of the device, which is expected to feature a 7.85-inch display that will be smaller and at a lower resolution than the current full-size iPad.
The parts that have leaked also suggest the new iPad will feature a smaller bezel on the sides, likely making it easier to hold with one hand. At the top of the front panel is space for a FaceTime camera, while the bottom of the device features a spot for Apple's traditional iOS home button.
The leaked back panel that surfaced online this week suggests that the iPad mini will feature the headphone jack at the top of the device, much like with the current iPad design. That's noteworthy because Apple opted to move the headphone jack to the bottom of the device with the new iPhone 5.
The smaller iPad has also been shown to feature Apple's new Lightning connector that debuted on the iPhone 5, and will also be featured on the latest iPod nano and iPod touch models.