Microsoft Office coming to Apple's iOS, Google's Android after March 2013 - report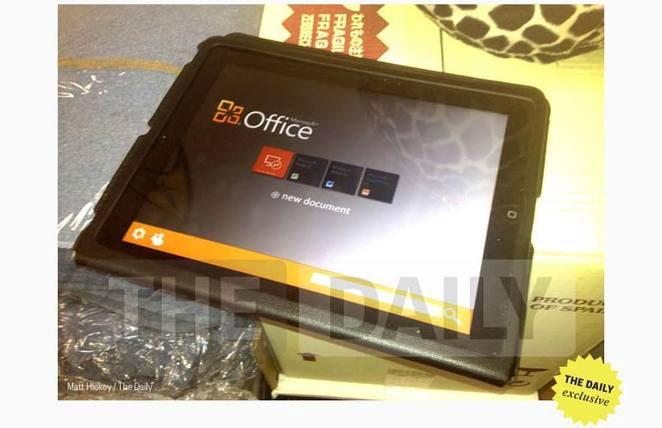 A Microsoft product manager in the Czech Republic has reportedly indicated that native versions of Office for iOS and Android will arrive next year [updated]
Microsoft's Petr Bobek told IHNED (via The Verge) that his company's market leading productivity suite will make its way to Apple's devices, as well as those running Google Android, sometime after March of 2013. The details came from a press release issued by Microsoft's Czech Republic Team.
"In addition to Windows, Office will also be available on other operating systems: Windows Phone, Windows RT, Mac OS, Android, iOS and Symbian," the company's statement said.
The press release separately noted that a new version of Office Web Apps will also be available. In a statement, Microsoft's U.S. arm noted that the company previously indicated Office Mobile will be available on iOS and Android, in addition to Windows Phone.
Rumors of a version of Microsoft Office for iPad have swirled for the past year, and tablet publication The Daily even showed a screenshot of the rumored application. One report from late May pegged a specific release date for Office for iPad: Nov. 10, 2012.
However, Wednesday's statements from Microsoft's Czech team would suggest that date will not be met, with a launch instead coming in early 2013.
AppleInsider also learned earlier this year that Microsoft was working on a new native iOS application for Outlook Web App, called "OWA Mobile Client for iOS," that will offer compatibility with Exchange 2012 mailboxes. It, along with a new version of the Lync application for iOS, will reportedly feature Microsoft's Metro interface, just like Office for iPad is expected to do.
Rumors have said that Office for iPad will allow users to create and edit Word, Excel and PowerPoint files. Dedicated Outlook functionality is not expected to be included in Office for iPad.
While earlier reports focused on Office support for the iPad, the mention of iOS in the overseas Microsoft press release suggests that the productivity suite could also be coming to Apple's iPhone and iPod touch. Apple's own iWork suite, including Pages, Numbers and Keynote, offers universal support across portable iOS devices.