European Union expected to accept Apple's e-book settlement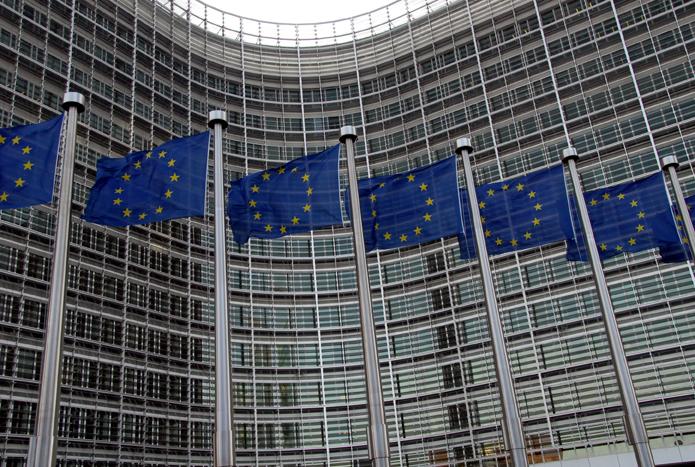 Regulators with the European Union are reportedly set to accept an offer made by Apple and four book publishers to settle an antitrust investigation.
The deal aims to avoid fines for the companies and will allow retailers that compete with Apple's iBooks — namely Amazon — to sell e-books for lower prices, according to Reuters.
Apple will be joined by Simon & Schuster, HarperCollins, Hachette, and Macmillan in the settlement with the European Commission. The settlement was first proposed in September.
The European Commission already announced months ago that it was willing to drop its probe into an alleged price fixing scheme by Apple and the four publishers after they agreed to let Amazon sell the same e-books at discounted prices for a period of two years.
EU flags flying in front of the European Commission's headquarters in Brussels, Belgium. | Source: European Commission
First launched in December 2011, the Commission's inquiry was related to Apple's so-called "agency model," which allows book publishers to set the prices for e-books sold in the iBookstore under a most favored nations clause. That meant the houses couldn't sell their product elsewhere for a lower price.
If the investigation were to have found the companies in violation of European antitrust laws, they each faced penalties equaling up to 10 percent of revenue from global sales.
The anticipated settlement is similar to the counterpart price-fixing case in the U.S. leveled by the Department of Justice in which HarperCollins, Simon & Schuster and Hachette recently settled for $69 million. Apple, Penguin Group and Macmillan continue to fight the allegations, with both companies asking for a court trial to decide the matter.
AppleInsider has affiliate partnerships and may earn commission on products purchased through affiliate links. These partnerships do not influence our editorial content.