Apple has talked with cable companies about 'new TV product,' but launch not imminent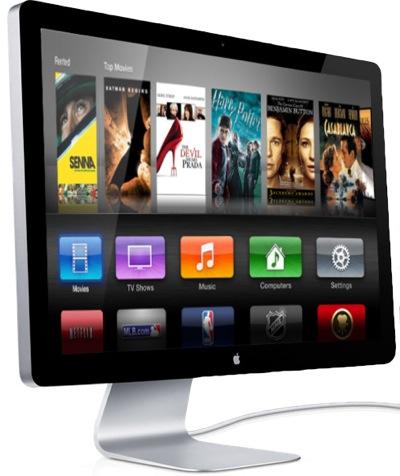 Apple has reportedly held talks with some major cable operators in the U.S. about "some new TV product," but the debut of a potential Apple television set is not expected to come in the immediate future.
Rumors of an Apple television set picked up steam earlier this week after a research note by Jefferies & Co.'s James Kisner was published. But the information it contained was actually a rehash of an earlier note that Kisner sent out on Oct. 19.
In that month-old note, Kisner revealed that at least one major U.S. cable operator was in the process of estimating how much additional capacity would be needed for a new Apple device on their broadband network.
To Kisner, that suggested an "imminent launch" of an Apple television, but John Paczkowski of AllThingsD downplayed that speculation on Friday.
"If Apple were close to launching a new service, it would almost certainly be in touch with TV programmers about new arrangements, and we haven't heard anything along those lines," he said.
However, Paczkowski did reveal that Apple had held talks with "a few large cable operators" about an unnamed "new TV product." He suggested those talks likely prompted at least one cable operator to do "due diligence on capacity issues and whatnot," which was probably the source of information relayed to Kisner.
"There are still a lot of missing pieces here, and while a major cable providers running what-if scenarios on a rumored Apple product is certainly interesting, it's not necessarily a trumpet fanfare announcing its imminent arrival," Paczkowski said.
Rumors of a full-fledged television set from Apple have persisted for years. But in August, Apple executive Eddy Cue suggested that such a product would be unlikely without necessary deals for content.
Cue said that Apple could create a better television user interface, but that alone would be an "incomplete solution."
One report earlier this year claimed Apple was toying with the idea of building a new set-top box that would handle live TV. The Wall Street Journal said Apple had not reached any deals with cable operators, however, possibly because of their reluctance to let Apple into the live TV space.