Apple's iPad dominates with 71% share of China's growing tablet market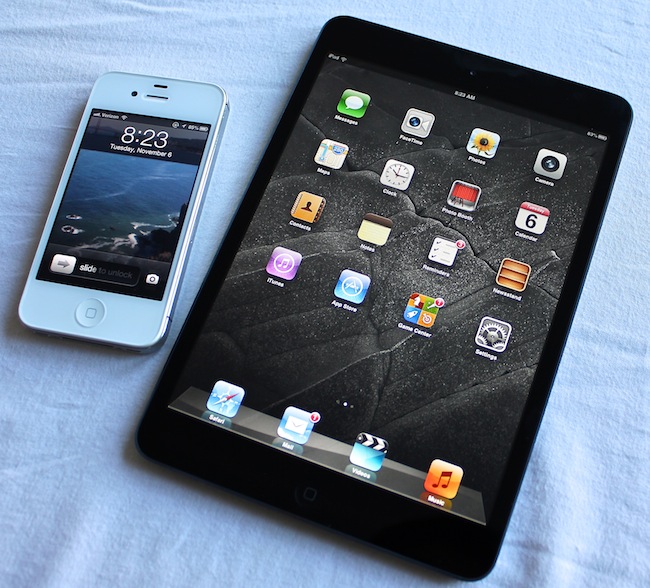 Tablet sales in China are growing at a fast pace, with Apple's iPad accounting for the lion's share of sales in the world's most populous nation.
New data from Analysis International highlighted by Reuters this week reveals that a total of 2.6 million tablets were sold in China last quarter. That was up from 1.6 million a year prior, marking a 62.5 percent increase in the third quarter.
Of those 2.6 million sales, Apple accounted for 71.4 percent. Apple's share was well ahead of the second-largest tablet maker, Lenovo, which accounted for 10.5 percent of sales.
Taking 3.6 percent of sales was China-based Ereneben, while Apple's rival Samsung came in fourth with 3.5 percent of tablet sales.
The numbers show that the tablet market in China grew faster than Apple's overall iPad sales in the same three-months pan. Apple sold a total of 14 million iPads worldwide in the September quarter, which was a 26 percent increase from the same period a year prior.
The numbers also suggest that Apple has an even larger share of the tablet market in China than it does worldwide. Figures that were released in June showed Apple with a 65 percent share of tablet shipments, below the 71 percent Apple accounted for in China.
Worldwide iPad sales are expected to grow considerably this quarter with the launch of the new fourth-generation iPad, as well as the smaller 7.9-inch iPad mini. Launch weekend sales earlier this month topped 3 million, and subsequent reports have said that iPad sales have been even stronger than Apple's suppliers anticipated.