Apple partner LG Display invests $650M in OLED screens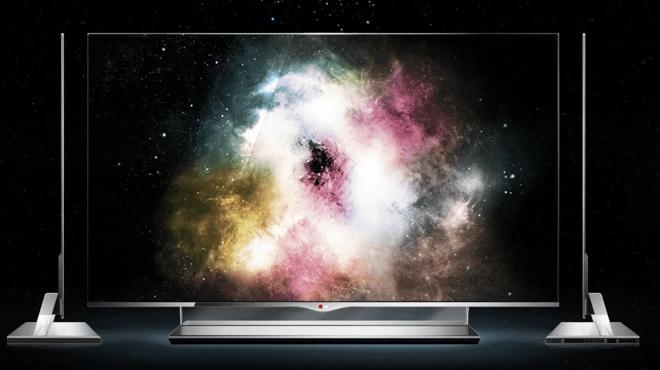 AppleInsider may earn an affiliate commission on purchases made through links on our site.
LG Display, a major provider of screens to Apple, has announced plans to invest more than $650 million in OLED technology.
LG plans to produce large-panel organic light emitting diode displays at its existing plant in Paju, South Korea, investing 706 billion won, or $656.7 million, according to The Wall Street Journal. LG plans to produce the OLED screens for high-definition television sets by the end of June 2014.
The first OLED TV from LG Electronics costs $10,000.
The major investment by LG will allow the company produce 26,000 sheets per month large enough to result in six 55-inch screens each.
LG Display is a major supplier to Apple, which has increasingly turned to the company as it looks to move its supply chain away from rival Samsung. The company is said to have landed the most orders for Apple's latest products, including the iPad mini, fourth-generation iPad, 13-inch MacBook Pro with Retina display, and redesigned iMacs.
Monday's news is even more noteworthy because it was revealed earlier this month that Apple had courted an OLED expert away from LG Display. OLED panels promise thinner designs and better battery life, but Apple has not adopted the new screen technology for any of its devices.
That hasn't stopped rumors that have persisted for years that Apple could switch to OLED panels for its future devices. Currently, Apple prefers LCD panels with in-plane switching technology, allowing for wide viewing angles.
Apple CEO Tim Cook even panned OLED last week at the Goldman Sachs Technology and Internet Conference, suggesting the color accuracy is poor. Samsung utilizes OLED panels for its flagship Galaxy S3 smartphone.
But Apple has also shown interest in improving OLED technology for its own use. Numerous patent filings by the company over the years specifically mention OLED displays on devices like iPhones.
LG's announced OLED plans are HDTV-specific, which could also tie into rumors of an Apple-built television set. The company has been rumored to build a full-fledged HDTV for years, and Cook even hinted late last year that Apple has big plans for the living room.
However, OLED panels remain extremely costly in large form factors. For example, LG Electronics, a major shareholder in LG Display, launched a 55-inch OLED TV in January starting at $10,000.