Bringing Retina display to iPad mini could add 30% to total parts cost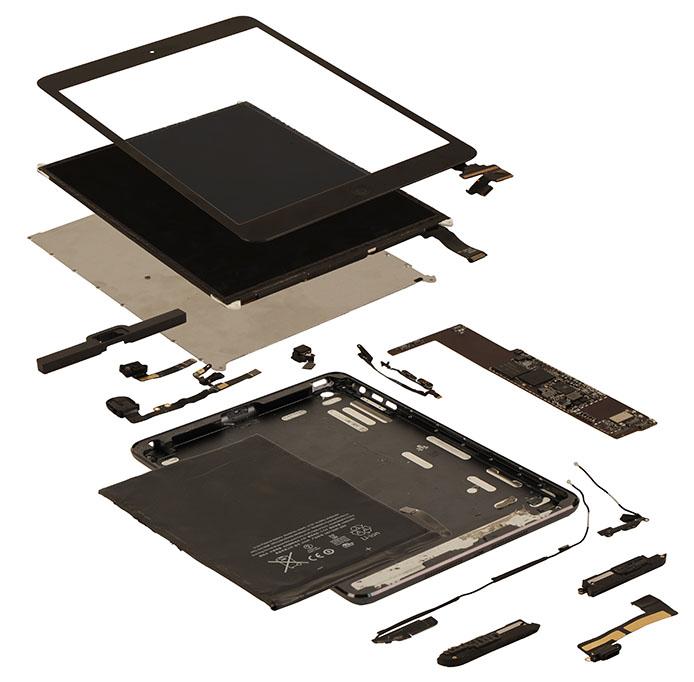 With Apple rumored to be working on a next-generation iPad mini with Retina display, some market watchers estimate that adding the high-resolution panel to the 7.9-inch tablet could raise total parts costs by up to 30 percent.
According to commentary from DigiTimes, Apple's inclusion of a Retina display suitable for the iPad mini would raise the product's overall bill of materials by more than $12, bringing the overall tally to above $200 per unit. While the publication has been hit-or-miss with Apple hardware rumors in the past, its track record with display-centric reports has been fairly accurate.
If Apple adopts the Retina display, not only will the cost of the panel increase, but other parts as well, including an upgraded LED backlight to compensate for the increased pixel density. All told, the Retina display is estimated to raise the iPad mini's BOM by more than 30 percent.
Research firm IHS iSuppli in November conducted a teardown of the then-new iPad mini and estimated the 7.9-inch tablet's innards to cost Apple $188. Without factoring in labor costs, the low-end 16GB Wi-Fi only model is yielding 43 percent profit margins on the high end, with the 32GB and 64GB versions bringing in margins of up to 52 percent and 56 percent, respectively.
Of the components, the iPad mini's screen was the most expensive item at $80, representing about 43 percent of the total BOM. Costs for the panel are likely to have decreased due to increased production ramp.
It is unclear if Apple will raise the price of the iPad mini if and when the company decides to release a Retina display model, though when an identical spec bump came to the 9.7-inch iPad, consumer cost remain unchanged.
The publication goes on to say that the global market is looking to move 180-240 million 7-inch form factor tablets in 2013, accounting for 45-60 percent of total shipments.