Apple product refreshes boost Foxconn to record $3.2B profit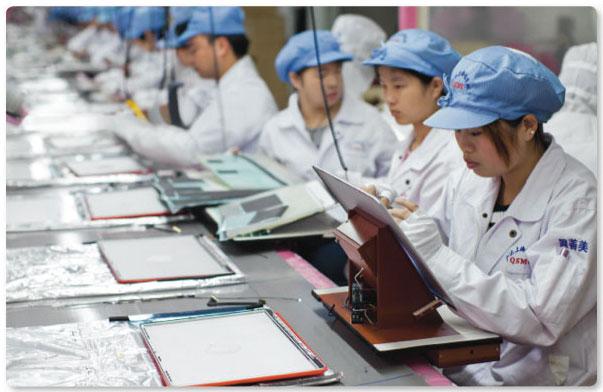 Driven by the launch of the iPhone 5 and three different iPad models in 2012, Foxconn saw a record $3.2 billion in net income.
Hon Hai Precision Industry Co., better known by its trade name Foxconn, announced on Monday that its profit also climbed to a record $3.9 trillion in New Taiwan dollars. Foxconn's gains are attributed to Apple launching four products in particular: the iPhone 5, third- and fourth-generation iPads, and the iPad mini.
Like Foxconn, Apple also had record year in 2012, earning more than $40 billion in fiscal profits.
Foxconn is responsible for the assembly of a majority of Apple's products, including the iPhone and iPad. Apple occasionally partners with other assembly companies such as Pegatron, but for years Foxconn has handled the lion's share of the company's assembly duties.
Foxconn announced earlier this month that it will add 5,000 new jobs, marking the largest hiring surge of its kind for the company in recent years. The workers will head into automated production, e-commerce, and robots.
But Apple's partnership with Foxconn has also placed the iPhone maker under fire from critics who believe wages are too low and conditions are too unsafe at Chinese manufacturing plants.
Apple has responded to those critics by placing pressure on Foxconn to improve working conditions. Foxconn is said to have recently instituted a number of "wide-ranging reforms," including reducing workers' hours and significantly boosting wages.