Apple points out possible $85M court error in order vacating Samsung damages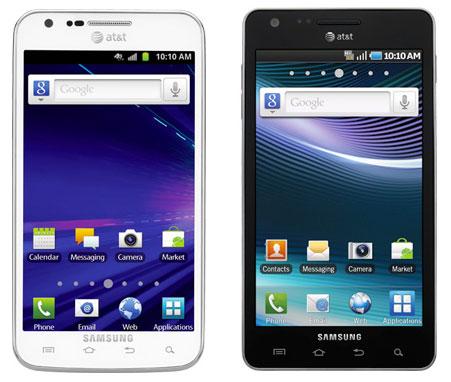 In a court filing on Tuesday, Apple claims Judge Lucy Koh made an error in vacating part of the $1.02 billion in damages awarded by the Apple v. Samsung trial jury, noting that two of Samsung's products look to be subject to the verdict.
As noted by FOSS Patents' Florian Mueller, Apple asserts that when Judge Koh vacated 40 percent of the $1.02 billion awarded by the Apple v. Samsung jury, the jurist believed part of the figure was granted based on an impermissible theory pertaining to "disgorgement of profits for design patent infringement" and an "aggressive notice date for all of the patents" presented by the Cupertino company.
Apple claims that Samsung statements, as well as court evidence, show two of the Korean company's products were sold within the permissible period for design patent infringement, an assertion counter to Judge Koh's findings. If correct, the devices in question, Samsung's Galaxy S II AT&T and Infuse 4G, could restore a respective $40,494,356 and $44,792,974 to the original damages award.
Because the vacated $450 million requires a new trial with a new jury, Apple's motion, if successful, would remove the two devices from the 14 products for which a new determination is needed, concurrently adding to the existing 14 products found to be infringing on the company's design patents. This would bring the affirmed damages award to $685 million.
Looking at the public documents Apple's motion references, Mueller believes the company's theory is correct, but says the case against the Infuse 4G might be more complicated due to legal minutia and when the device was first put on the market.
He also points out the motion for reconsideration is currently conditional and would only move forward if Samsung's request for a partial final judgment is granted.