Apple reportedly closing in on deal with record labels for 'iRadio' service, could sign within a week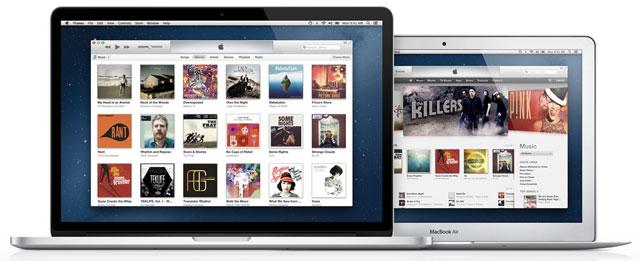 A report on Thursday claims Apple is close to making a deal with two major record companies to stream their respective tracks on a purported "iRadio" music streamer, with the arrangement said to be more lucrative for the labels than existing rates paid out by Pandora.
Citing people familiar with the negotiations, CNET reports that while Apple's supposed deal will offer cheaper per-stream rates equivalent to about half of what Internet radio giant Pandora pays, it will also includes additional sources of income for record labels.
The sources say Apple plans to leverage the installed iTunes user base to drive further revenue for record companies participating in the "iRadio" initiative. One method employs an easy way for listeners to buy a song they hear on the music streaming service, which will in turn boost download sales. Another option is to cut labels in to a revenue sharing scheme of audio ads Apple is reportedly planning to launch with the service.
While "iRadio" have circulated for months, sources claim Warner Music and Universal Music Group could ink a deal with Apple within the next week. The report is somewhat sketchy, however, as these same people warn that the arrangement is so tenuous that it might fall apart. Concerns are also being aired over the proposed added revenue model.
"The only thing concrete in contract is the per-play rate," said one source. "If you end up having no ad revenue, that's still zero. And we won't know what the buying habits will be. Will people streaming still take the time to buy from iTunes?"
Certain particulars are consistent with previous rumors, including a rollout goal of summertime at the latest. The sources also fleshed out the service a bit more, saying it won't offer on-demand listening, but will add features not supported by Pandora, like the ability to restart songs.
It was reported in March that an "iRadio" launch was being held up by "cheap" royalty offers on the part of Apple. The company was said to be offering about 6 cents per 100 songs streamed, exactly half of what Pandora currently pays out. Record labels believe Apple should pay about 21 cents per 100 songs, or the set rate for companies that don't own broadcast operations, as established by the Copyright Royalty Board.