Apple's AirPlay is most popular screen-sharing tech, but still largely unused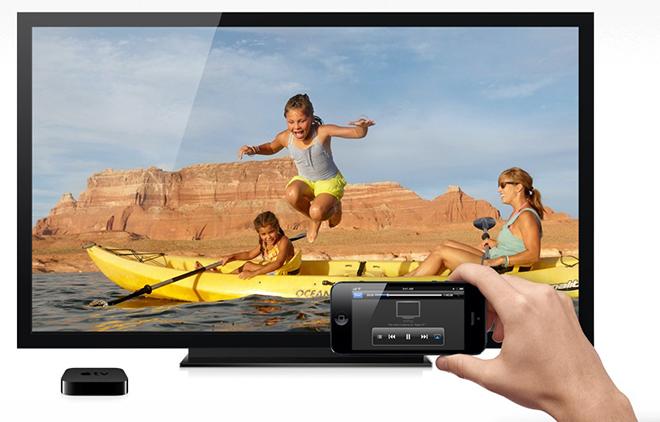 Tablet and smartphone owners are increasingly aware of that their devices can leverage screen-mirroring functions like Apple's AirPlay, but the vast majority of device owners make no use of this capability, according to a new study from the NPD Group.
The NPD's "Inception of Screen Sharing" report looked at 2,600 U.S. smartphone and tablet owners during the first quarter of 2013, asking them about their experiences with screen-mirroring technologies. The report found a solid amount of awareness of screen-sharing. Forty percent of respondents were aware of the mirroring functionalities of their devices.
Respondents were much less likely to have actually used screen-mirroring on their devices. Only 7 percent of tablet and smartphone owners had ever used the screen-sharing feature on their devices.
Among respondents who had actually used screen-sharing tech, photo and video sharing was the most popular activity. Seventy-five percent of screen-sharing respondents had used their devices to mirror videos, while roughly 50 percent had mirrored photos. Only 7 percent of tablet and smartphone owners had ever used the screen-sharing feature on their devices, while Apple's AirPlay was the most popular option, the NPD Group found.
Apple's AirPlay technology was the most recognized among respondents, with Samsung's AllShare and Microsoft's Xbox SmartGlass taking the next two spots. Even Apple's mirroring solution, though, had only three percent of respondents having used it to share content from a mobile device to a television screen.
The report attributes the wide disparity between awareness and actual use to two factors. The first is the relative newness of the technology:
"Screen sharing solutions are somewhat new," said NPD Director of Devices John Buffone, "many only launched in 2012, so we don't expect a lot of consumers to be using the technology yet. The awareness number is a positive indicator and will help build the foundation to engage more customers with second screen experiences."
Likely equally important is the hardware requirement for screen-sharing features. AirPlay requires an Apple TV in order to work, and Samsung's AllShare requires a Samsung-specific box and mobile device. The report concludes that "bringing sharing experiences to a larger consumer base will require simplifying hardware requirements as well as amplifying the value of being able to share content across screens."
Since its introduction — then as AirTunes — in 2004, Apple has expanded AirPlay mirroring to include both its iOS and Mac platforms. The feature has seen support from content providers, with HBO adding it for its HBO Go app, bringing AirPlay multitasking and the ability to use an iPad as a second content screen. Google recently added an AirPlay-like feature to its YouTube app, allowing users to send content from a device to a smart TV supporting a certain protocol.