Purported cases for Apple's 'iPad 5' again show iPad mini-like design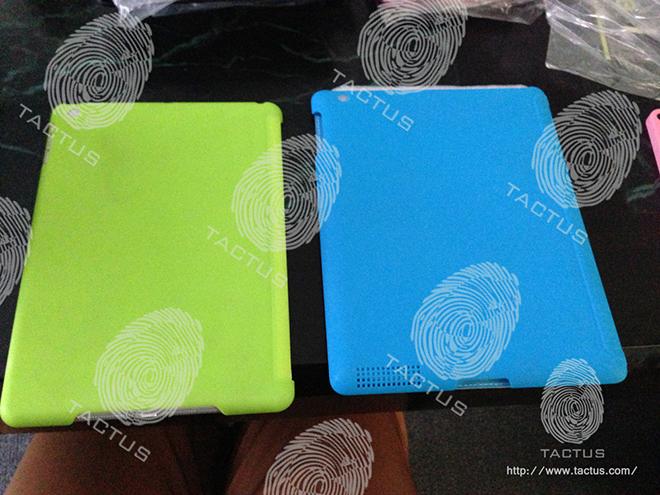 Images showing the purported rear casing for the next generation of Apple's iPad have once again emerged, showing off a design shift that brings the larger tablet in line with the look of its smaller sibling, the iPad mini.
Images of a supposed mould for the iPad 5 case showed up on the blog Tactus on Tuesday. The moulds hint at a device that maintains the same general shape as previous iPads, but sports a smaller bezel. Should the next iPad conform to these moulds, it would also be a much thinner device, reportedly close to the iPad mini's depth.
The report also holds that the "iPad 5" will "be backed in shiny modern aluminum" and that the volume rocker and power input for the device are in the same location as on the iPad mini.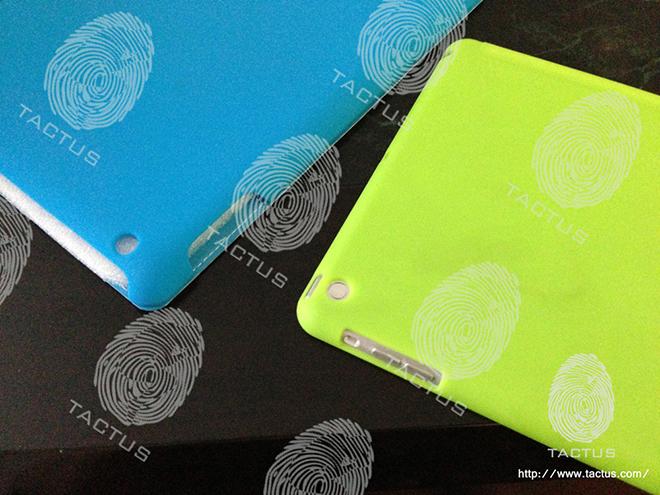 Meanwhile, images out of Hong Kong of a separate third-party case seem to corroborate the latest account. A supposed case for the next iPad has shown up in the wild, pictured by Engadget in a post on Tuesday. The case adheres to the same design features: thinner bezel, with the same screen size, a thinner design, and an iPad mini-like body.
The notion of a new full-size iPad with smaller bezel also gained support last week, when photos of a supposed cover glass surface for a new iPad appeared online. The components pictured also had shallow rounded corners like the mini does.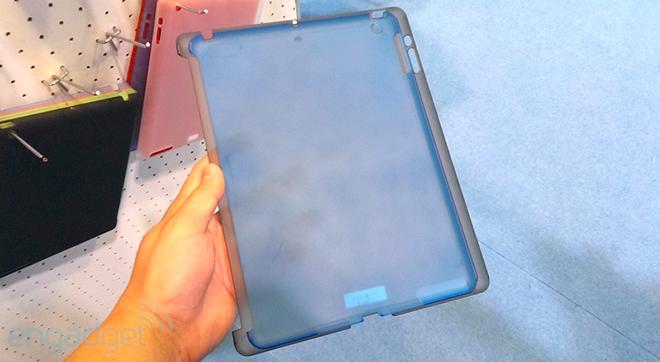 Since Apple introduced the iPad mini and the fourth-generation iPad, rumors have circulated that the fifth-generation iPad would adopt the design cues of its smaller counterpart. Supposed cases have popped up from time to time, each time adhering to a scaled-up version of the mini's design.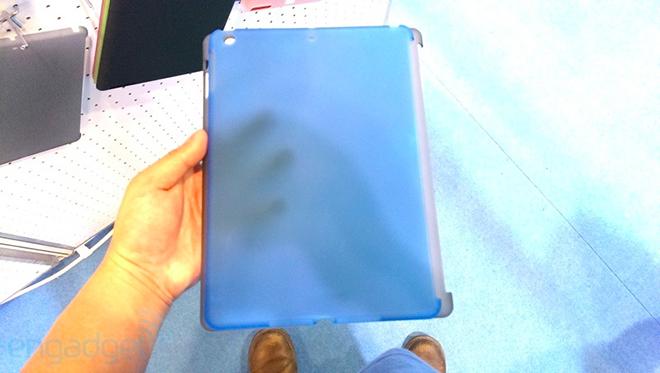 Some current speculation has Apple readying a rapid follow-up to the fourth-generation iPad for some time this summer. Details on the device are scarce, but it is possible that it will have lower thickness and weight due to the use of more efficient LEDs.