iPad takes top J.D. Power honors for the second time in a row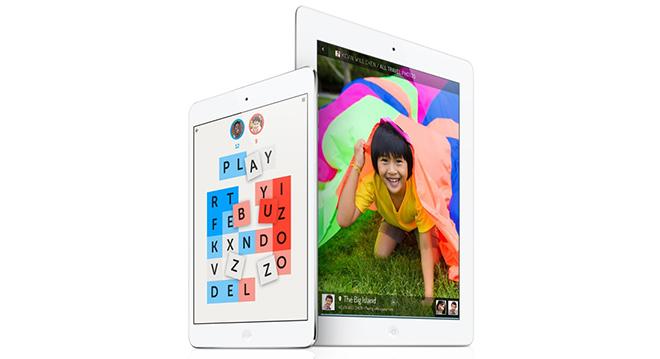 AppleInsider may earn an affiliate commission on purchases made through links on our site.
J.D. Power and Associates released its most recent study on customer satisfaction in the tablet segment this week, with Apple's iPad taking the top prize for the second consecutive time.
Volume 1 of the the J.D. Power and Associates 2013 U.S. Tablet Satisfaction Study was released this week, showing Apple at the top of the pile both in overall ranking and significantly outpacing competitors in terms of overall quality. Apple's iPad scored 836 on a 1,000-point scale of owner satisfaction and an industry-best five out of five on the J.D. Power Circle Ratings for Consumers, rating it "among the best" for tablets, a descriptor given to no other manufacturer.
Close behind Apple in terms of customer satisfaction was Amazon, which scored 829 on the Overall TabletIndex Rankings. Both manufacturers were above the industry average of 828.
Samsung, Asus, and Acer rounded out the top five manufacturers with scores of 822, 818, and 784, respectively.
The study looked at tablet owners who have owned their tablet for one year or less. J.D. Power used five key factors to evaluate satisfaction. Performance was the most important, followed by ease of operation, styling and design, features, and cost.
This week's release marks the second time in a row that Apple's iPad has taken the top spot according to J.D. Power. The previous study, issued in September, found Apple and Amazon in the same positions as this time, though both had slightly higher scores.
The study also looked at tablet owner behavior, finding that 51 percent of tablet owners share their device with at least one other person. That sharing appears to be tied to greater overall satisfaction, as users that share their tablets with four or more persons reported satisfaction 28 points higher than users that didn't share their devices. The tablet also appears to be a better means of browsing the Internet, as tablet owners who have smartphones reported spending 36 percent more time web browsing on tablets than on their phones.
Apple, of course, is no stranger to the top of the J.D. Power list. The company's iPhone has won the top spot nine times in a row, most recently in March of this year. The iPad maker isn't shy about showing off those awards either, listing its J.D. Power rankings among what it calls the many reasons customers love the iPad and iPhone.