Apple supplier Pegatron says revenues hit by waning demand for iPad mini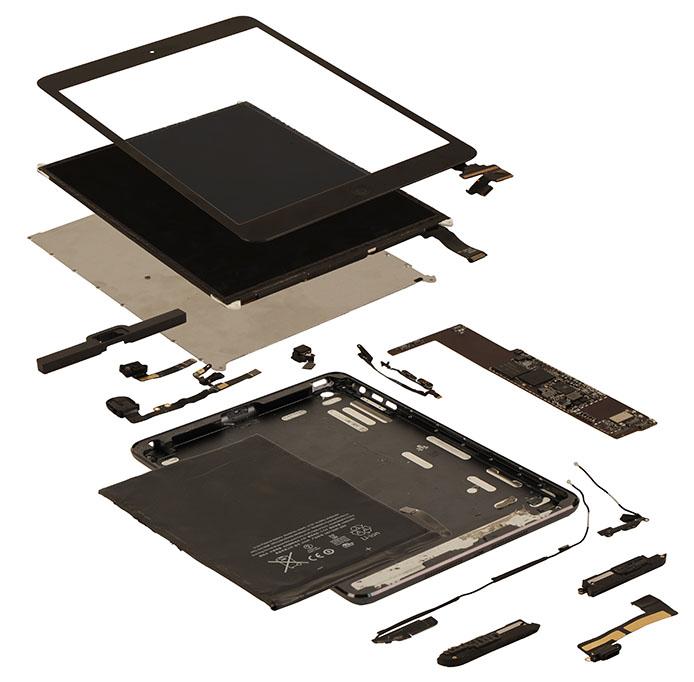 Demand for Apple's iPad mini may be slackening, as a major component supplier for the small tablet has forecast a considerable drop in its revenue.
Pegatron, which contracts with Apple for components that go into the iPad mini, iPhone 4S, and other products, forecast on Wednesday its largest consumer electronics revenue drop in six quarters. The component supplier predicted second quarter consumer electronics revenue 25 to 30 percent lower than the prior quarter. The only drop larger than Pegatron's forecast was a 37 percent decline in the fourth quarter of 2011, according to Bloomberg.
The iPad mini makes up more than half of what Pegatron brings in from consumer electronics, and the company's CEO Jason Cheng said that the iPad mini revenue dip was "more on demand, while price has been stable."
Pegatron's other major division is its computing unit, which expects to see a 5 to 10 percent increase in shipments by the end of the second quarter. The smaller communications hardware unit is forecast to see flat revenues for the quarter.
Pegatron is the latest in a line of Apple component suppliers that have cited softer demand of Apple's best selling products. Earlier this month, shielding and heat control supplier Laird said demand from its largest customer dropped 17 percent, and observers believe that the company's largest customer is Apple.
Word in April from energy and audio chip maker Cirrus Logic that iOS device demand was softening sent Apple shares tumbling below $400 for the first time since 2011. Apple soon after reported its first profit decline in a decade.
Also in April, Korean electronics giant LG, which supplies Apple with displays for its iPhone and iPad, cited "weakened" demand for those devices. LG, though, may be gearing up to produce Retina iPad mini panels as Apple is expected to refresh the diminutive tablet with a higher resolution screen in the near future.
Whether Pegatron's prediction bodes poorly for Apple or not remains to be seen. Apple CEO Tim Cook sought to dissuade from too much tea leaf reading when it comes to component suppliers.
"The supply chain is very complex," Cook said in January during the company's quarterly conference call, "and we obviously have multiple sources for things. Yields might vary, supplier performance might vary."