Apple's removal of built-in YouTube iOS app contributes to tripling of mobile ad sales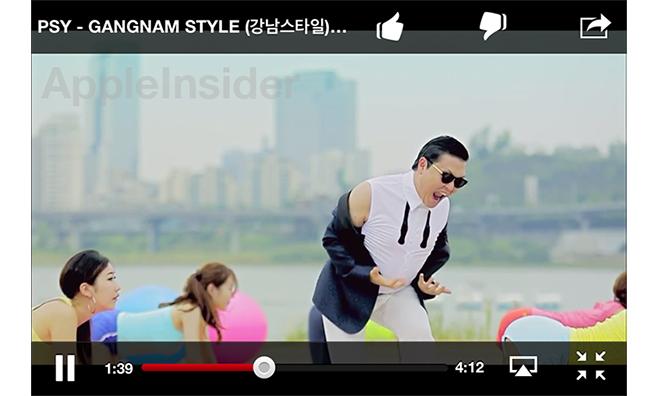 AppleInsider is supported by its audience and may earn commission as an Amazon Associate and affiliate partner on qualifying purchases. These affiliate partnerships do not influence our editorial content.
In an interview on Thursday, YouTube's vice president of sales Lucas Watson disclosed that mobile ad sales have tripled over the past six months, suggesting the removal of Apple's ad-free version formerly baked into iOS was a key factor in driving revenue.
Mobile ads contributed an estimated $350 million to YouTube's revenue over the past half year, reports Bloomberg, as about one quarter of the Internet video service's 1 billion users consumed content from mobile devices.
While not mentioned by Watson, a key driver to the boom in ad revenue could be Apple's decision to deprecate its in-house YouTube app from iOS. In response to the move, Google launched a standalone YouTube app in Apple's App Store just days before iOS 6 debuted in September of 2012 which, as AppleInsider reported at the time, freed the company to show ads ahead of popular videos.
"The commercial business has exploded," Watson said. "It's a huge part of our business, and we know that's where it's headed."
The publication cited estimates from Wedge Partners Corp. analyst Martin Pyykkonen, who said YouTube generates roughly 10 percent of Google's total revenue. Further, the analyst estimated mobile ads account for 20 to 25 of YouTube's ad sales, meaning the sector contributed as much as $350 million to the Internet search giant's reported $14 billion in sales last quarter.
As part of its countdown to the App Store's 50 billionth download, Apple in May announced the most-downloaded apps of all time, with YouTube showing up at the number four spot for free apps.