Latest alleged 'iPhone Lite' plastic backs show different color shades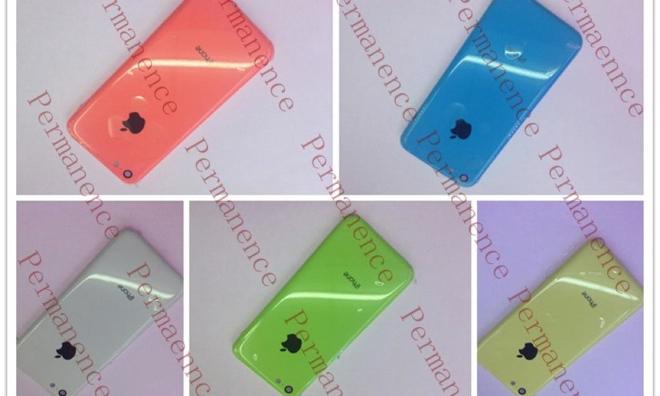 A new collection of photos claiming to be back panels for Apple's low-cost iPhone again show an array of colors, but this time with slightly different shades.
The picture was posted on Wednesday by Sonny Dickson, showing a plastic iPhone back in white, red, green, yellow and blue. The images only show the backs of the parts, not the sides where buttons or ports would be located.
The colors in the latest batch appear more subdued than the bright yellow, red and green plastic backs that appeared online a few weeks ago. Wednesday's latest alleged parts are also the first time a blue back panel has been pictured.
A highly suspect "iPhone Lite" case appeared over the weekend showing a plastic back panel lacking holes for the lock and volume buttons. Some manufacturers have been building cases that would take existing phones and make them look like the anticipated design of Apple's rumored low-cost iPhone.
Last month, AppleInsider obtained schematics that claimed to show the design of the "iPhone Lite." It was also first to share 3D renderings based on those designs, showcasing what the device is expected to look like.
Well-connected analyst Ming-Chi Kuo of KGI Securities said in April that although the back panel of the new iPhone model is expected to be plastic, the casing will be slimmer than with most plastic smartphones. As a result, he said, Apple could face challenges in manufacturing the unique device.
Rumors have suggested that Apple will make a less expensive iPhone model, alongside a premium "iPhone 5S," available to consumers this fall. Market watchers believe such a device could allow Apple to tap into the fast-growing unsubsidized segment of the smartphone market.