Still struggling, BlackBerry lays off 250 more employees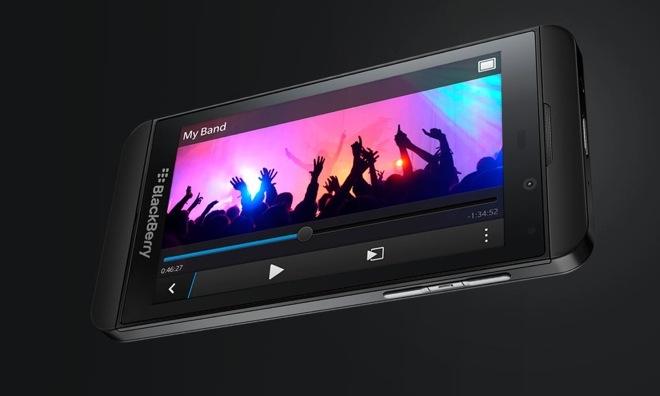 AppleInsider is supported by its audience and may earn commission as an Amazon Associate and affiliate partner on qualifying purchases. These affiliate partnerships do not influence our editorial content.
Things still aren't looking up for BlackBerry, as the struggling Canadian phone maker revealed Thursday it will lay off 250 more employees as part of a continuing plan to cut costs and rescale its operations.
BlackBerry made the job cuts earlier this week and confirmed the personnel decisions on Thursday in a statement to AllThingsD. The 250 employees worked at a Waterloo, Ontario, product-testing facility, and they are the latest among thousands that BlackBerry (née Research In Motion) has cut over the past few years.
The layoffs were not entirely without warning. BlackBerry confirmed during its annual shareholder meeting that — following a dismal quarter that saw the firm losing $84 million — more layoffs were coming. In the last fiscal year, BlackBerry has let go of more than 5,000 staff.
The shift in the smartphone market brought about by the entry of Apple's iPhone caught BlackBerry unprepared, and the phone maker has been struggling to adjust ever since. In its heyday, BlackBerry shipped upwards of 14 million phones in a quarter, but that number has fallen to just 6.8 million this past quarter, with the majority of those not even running the company's most recent operating system.
BlackBerry's attempts at responding to Apple's rise have failed repeatedly. The company lost half a billion dollars on its poorly-received PlayBook iPad competitor, and the head of the division that released that device is now leaving the company, according to The Wall Street Journal.
The release of BlackBerry 10 and the two flagship devices running the new operating system was meant to bring the company back to some form of relevance. Sales of those units, though, have apparently fizzled, leading to last quarter's disappointing numbers.
BlackBerry officials still cast the layoffs and restructurings as a means of creating a leaner, more efficient company.
"These employees were part of the New Product Testing Facility, a department that supports BlackBerry's manufacturing and R&D efforts," spokesman Alex Kinsella said. "This is part of the next stage of our turnaround plan to increase efficiencies and scale our company correctly for new opportunities in mobile computing."