Rumor: Photo may show retail packaging for Apple's low-cost "iPhone 5C"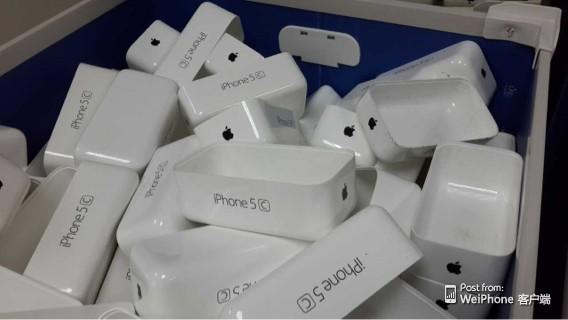 A new photo released into the wild this week may show a portion of the retail packaging for Apple's forthcoming low-cost iPhone, which — if the photo is genuine — could hit the market under the name "iPhone 5C."
The photo, which appeared on the same WeiPhone forums that have produced several other early peaks at Apple devices, shows a manufacturer's bin full of dozens of new plastic retail boxes in the size, shape, and style that one would expect to cradle the company's lower-cost handset, based on recent rumors.
The side of the plastic retail boxes also read "iPhone 5C," suggesting Apple could possibly adopt such a naming convention to distinguish the more affordable devices from the premium versions of the next iPhone largely rumored to adopt the name iPhone 5S.
For its part, AppleInsider cannot independently confirm the authenticity of the items in the photo, and therefore publishes images simply for the sake of discussion.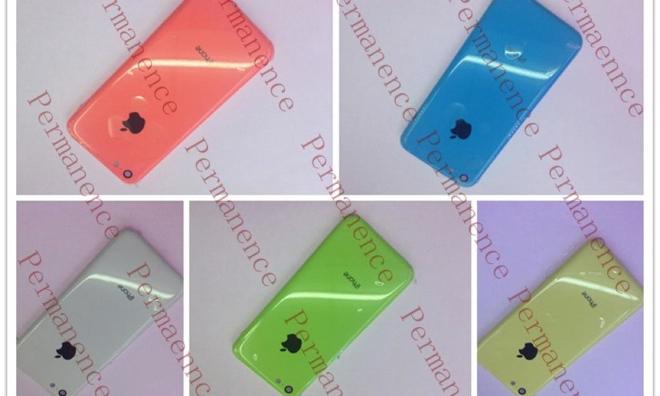 Update: Some AppleInsider readers are speculating in the forums that "C" may be for "Color," given the recent rumors that the low-cost iPhone would be made available in a variety of colored plastic enclosures (above) when it arrives later this year. They also note that the plastic retail packaging would be consistent with the latest packaging for the iPod touch, which similarly features a plastic container topped off by the device itself, then covered with a transparent cover.