Piper Jaffray: New Moto X won't draw consumers from iPhone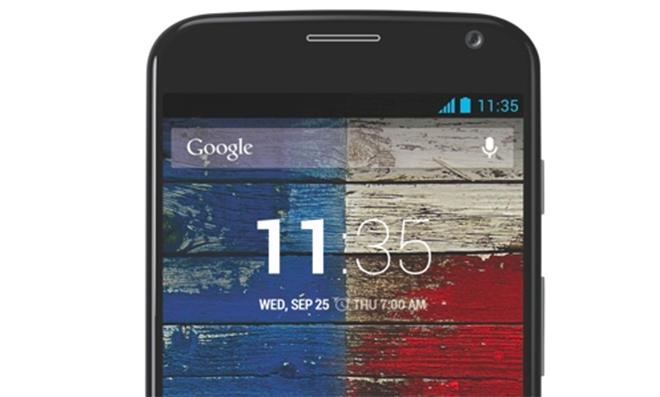 AppleInsider may earn an affiliate commission on purchases made through links on our site.
Despite its novel features, Motorola's Moto X handset is better suited to alter the Android landscape than draw consumers away from Apple's iPhone, according to one noted analyst.
In a report discussing the possible effects Motorola's Moto X handset, which was unveiled at a special event on Thursday, Piper Jaffray analyst Gene Munster said the new handset isn't "significantly different than [the Galaxy S4 and HTC One] to change the current market dynamics between Android and iPhone."
Motorola's new flagship sports an array of features currently unavailable on any other device. Chief among these is a constant listening mode, in which the phone's audio sensors are always active and listening for voice input from a user. The Moto X learns its owner's voice and can use voice input to set reminders, search the web, send messages, and carry out other tasks.
It also features a number of gesture controls, including a camera that is activated by flicking one's wrist while holding the phone. Inside, it will pack a Snapdragon S4 Pro processor with a 1.7GHz dual-core Krait CPU and quad-core Adreno 320 GPU, 2GB RAM, as well as a 2,200mAh battery offering up to 24 hours of life.
Perhaps most importantly, the design of the phone will be a big point of emphasis for Motorola. Built in the United States, the Moto X will offer consumers an array of design options for the chassis, as well as a choice between 16GB and 32GB of storage. Customers can buy the device either online or in store and design it on Motorola's site.
The Moto X is the Google-owned manufacturer's latest attempt at clawing back some market share in a mobile phone segment that has largely left it behind. Motorola has continually tried to keep pace since consumers began moving to smartphones, but it has been outstripped by both Apple and Samsung, which combine to take all of the profits in the industry.
Still, Munster believes the new handset will not be enough to pull users away from the iPhone, which is the top-selling device in the U.S. Whether or not Motorola needs the Moto X to do so, though, is open to debate. Some observers note that Google needs Motorola to cease being a drag on its earnings. Ever since the search giant bought the ailing manufacturer in 2012, widely thought as a move to gain access to the company's patent hoard, Motorola has lost hundreds of millions of dollars for Google as its handsets have fizzled.