Apple relying more heavily on Samsung for iPad displays, report says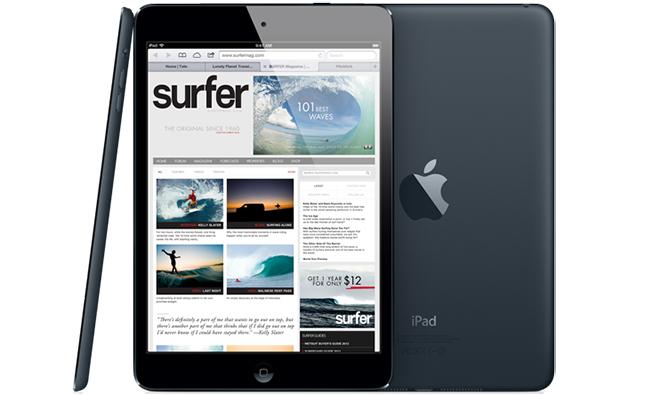 While Apple is making moves to distance itself from rival Samsung, one report says the Korean company is actually gaining ground on iPad LCD supplier LG Display, a trend that may continue with the expected next-generation iPad mini.
According to new data from market research firm NPD DisplaySearch, Samsung shipped more 9.7-inch panels bound for the fourth-generation iPad than did LG in April and June, reports CNET.
Instead of drawing down on orders and diversifying to other display makers, Apple reportedly increased Samsung panel purchases from the first quarter of 2013. The analysts said approximately 2.3 million units were shipped from Samsung during the March quarter, and grew to over 4.1 million units for the three months ending in June. That equates to a roughly 80 percent increase in shipments.
Further, Samsung is said to be a major LCD supplier for the as-yet-unannounced iPad mini follow up. Until now, LG has been responsible for a bulk of these orders. The DisplaySearch estimates line up with a rumor from June that claimed Samsung would supply 7.9-inch Retina displays for the so-called "iPad mini 2."
The report did not mention a possible screen resolution for the next-gen mini, though The Wall Street Journal recently heard from "inside sources" that Apple will release a Retina version of the tablet with Samsung-sourced panels in the fourth quarter.
Finally, the firm expects LG Display and Japan Display to account for at least part of the panel supply shipped for a Retina display mini, citing an "industry official" who said Apple is having possible yield issues with other partner suppliers like Sharp and AU Optronics.