DOJ accuses Apple and publishers of conspiring again after e-book ruling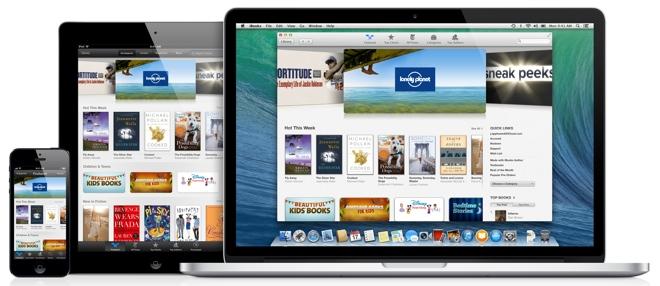 AppleInsider may earn an affiliate commission on purchases made through links on our site.
Ahead of a crucial decision on punishment in Apple's e-book antitrust case, the U.S. Department of Justice has accused the iPad maker once again of conspiring with major book publishers to file motions in opposition.
Book publishers came to the defense of Apple this week, challenging the DOJ's proposed penalties in its antitrust e-book case. The publishers believe the settlements sought by the department would change the terms of their own respective out-of-court settlements with the government.
But those filings made by publishers in support of Apple drew criticism from the DOJ, as noted by GigaOm on Friday. In a response filed with the court, DOJ attorney Lawrence Buterman said that major book publishers have "banded together once again," making the need for strict regulations necessary.
"[This] only highlights why it is necessary to ensure that Apple (and hopefully other retailers) can discount ebook sand compete on retail price for as long as possible," the DOJ said in its filing.
Apple, meanwhile, is attempting to argue that witnesses from Google and Amazon who testified in the case have "serious credibility issues" that were disregarded. Apple, unsurprisingly, wants a stay on all court proceedings, while the DOJ disagrees.
The DOJ presented to the court its proposed settlement in Apple's e-book antitrust case last week. If the Justice Department has their way, Apple could be required to allow competing e-book sellers such as Amazon and Barnes & Noble to include links to their own digital storefronts through their official iOS apps — something that is currently not allowed without Apple taking a 30 percent cut of sales.
U.S. District Judge Denise Cote found Apple guilty of conspiring to raise e-book prices in July. Apple has appealed that ruling, and dismissed the DOJ's proposed penalties as a "draconian and punitive intrusion."
Apple and the DOJ are scheduled to meet Friday afternoon to discuss penalties in the price fixing case. AppleInsider will have full coverage.