Rumor: New iPhones to debut as 'iPhone 5S' and 'iPhone 5C'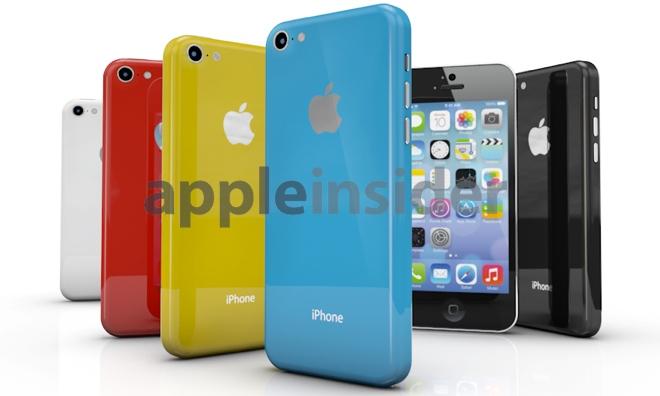 Adding to a mounting pile of rumors about Apple's upcoming iPhone offerings, a report on Sunday claims a new plastic model will be called the "iPhone 5C," while the iPhone 5 follow-up is to be dubbed "iPhone 5S" and will come in a gold color option.
Citing an industry source, Japanese Apple blog Mac Otakara seemingly confirmed suspicions that 2013 will be an "S" model year for the flagship iPhone, a naming scheme Apple uses for phones with upgraded components, but no external design changes.
In addition, the person noted a much-rumored less expensive iPhone model will be called the "iPhone 5C." Speculation regarding the "iPhone 5C" name first appeared in late July, when an image surfaced showing a basket of plastic consumer packaging, each emblazoned with an "iPhone 5C" logo.
Aside from the supposed iPhone names, the publication's source concurred with KGI analyst Ming-Chi Kuo's predictions regarding the two handsets' specifications. In a report earlier this year, Kuo said he believes the iPhone 5S will carry a custom-designed Apple A7 processor and an upgraded rear-camera, which will feature lens enhancements, but no resolution change. As for the "iPhone 5C," the analyst said that unit will be wrapped in a composite plastic and fiberglass shell.
The publication goes on to say that a new gold color option will be introduced for the iPhone 5S this year, a rumor in line with supposed parts leaks from June.
Finally, the source claimed Apple will remove the familiar rectangular icon on the iPhone's home button, but did not explain the reasoning behind the change. Kuo, in a research note released on Saturday, said Apple had to tweak the design of the iPhone's home button to support a fingerprint sensor. The new part is said to be slightly convex and will be made of sapphire instead of plastic.
Apple has yet to announce either an iPhone 5S or iPhone 5C, but a report from AllThingsD on Saturday said the company will likely announce its new smartphone products at an event on Sept. 10.