Court denies Verizon, Ford participation in Apple v. Motorola appeals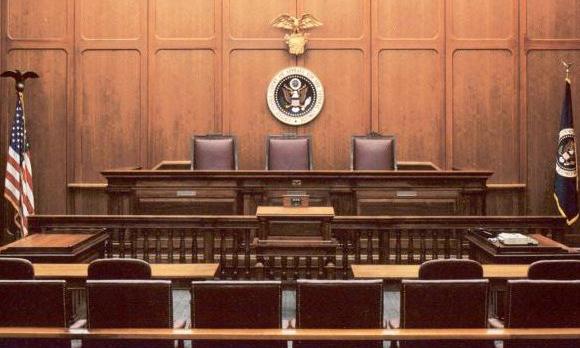 A Court of Appeals has denied a request by Verizon, Ford, and others to file briefs weighing in on the pending appeals process in the ongoing patent struggle between Apple and Motorola.
The United States Court of Appeals for the Federal Circuit handed down its decision on Thursday, forbidding Verizon, Ford, and the American Association of Advertising Agencies from participating in Apple and Motorola's patent litigation. The three firms each support Fair, Reasonable, and Non-Discriminatory (FRAND) licensing of patented technologies essential to the development of, in this case, electronic devices. FRAND is the standard meant to ensure that companies developing new essential technologies do not use patents on such technologies to exercise monopolistic control over those inventions.
Collectively, Verizon and its co-filers were calling for an end to product bans tied to standards-essential patents and urging constraints on royalty damages based on alternative technologies available when a product was being designed.
Apple had been open to the possibility of those entities participating, according to Foss Patents' Florian Mueller, but Google-owned Motorola objected to third-party stakeholder participation.
Motorola — which sued Apple over standards-essential patents — argued that even though the third parties worded their filing as if it supported neither Apple nor Motorola, their arguments were all in support of Apple. That move, Mueller wrote, meant that Motorola had to take a position that ran counter to what it had said in its opening brief.
"Google [which owns Motorola] now agrees with Microsoft [which supported Apple in an amicus brief]," Mueller wrote, "that the issues on appeal are very case-specific, while it originally claimed that Judge Posner established a bright-line rule denying injunctions to [standards-essential patent] holders."
Earlier this year, in filing an amicus brief on the case, Microsoft had argued that the setting of standards would, in itself, constitute antitrust violation if it were done so without the FRAND structure to protect others seeking to use the patented properties.
In 2012, Judge Posner denied Motorola injunctive relief against Apple's iPhone and other devices, which Motorola said violated patents it held. In this appeal, Motorola is seeking to reverse Posner's initial ruling, while Apple is looking to have it affirmed.
The Court of Appeals will hear Apple and Motorola's cross-appeal of Posner's decision on September 11. Legal experts have previously commented that at least some of Posner's decision will likely be reversed or vacated, due to assorted precedents.