Prototype Samsung Galaxy Gear smart watch shown off in pictures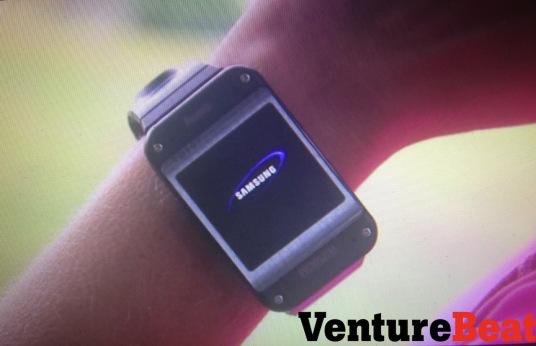 AppleInsider is supported by its audience and may earn commission as an Amazon Associate and affiliate partner on qualifying purchases. These affiliate partnerships do not influence our editorial content.
Just days before its planned unveiling, images of a prototype smart watch from Samsung have emerged online, showing the South Korean tech giant's newest entry for a wearable technology segment where Apple, Google, and Microsoft are also expected to compete within the coming year.
Samsung has made no secret of the fact that it plans to show off a smart watch device on Wednesday at the IFA technology convention, but VentureBeat's Christina Farr got a look at a prototype of the device, as well as some hands-on time with it. The device shown in the report is said to have been sent to developers and a number of select partners.
While its final form factor could prove different, Farr's account pegs the Galaxy Gear's wristband as "clunky and masculine," but not heavy. Samsung appears to have packed a good deal of technology into the Gear, with both a 4-megapixel camera and speakers integrated into the wristband.
With regard to specifications, the Gear features a three-inch square OLED display and a range of connectivity options. Users will likely be able to pair the Gear with a Galaxy smartphone or tablet — or possibly other Android devices — via near-field communication just by tapping the watch to the device. It also has Bluetooth 4.0 connectivity, allowing for another pairing option, as well as a low-power means of interacting with a paired device.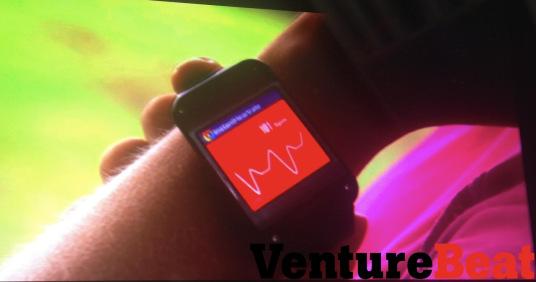 The Galaxy Gear also packs its own Wi-Fi antenna, allowing it to connect to the Internet without the need for a paired device. Reportedly, it will have more than 10 hours of battery life.
In terms of functionality, the Gear comes loaded with Samsung's S Voice feature for voice commands, as well as a number of Android apps for social media and health tracking. The device can reportedly control a paired device remotely, allowing users to do things such as initiate calls and view call logs from a paired smartphone.
The promotional video from which the images of the watch were taken suggests that Samsung will make a big push to position the device as a fitness companion. Reportedly, the video showed users snapping pictures of their food with the watch and categorizing meals for later review. It also appears to have a number of sensors integrated, allowing users to track their heart rate, steps, and potentially other metrics. One source said that a Palo Alto-based health startup has spent months working with Samsung to develop fitness apps for the device.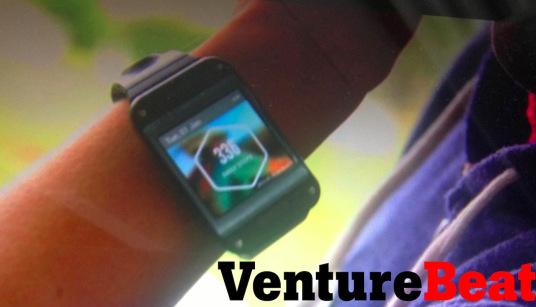 The Galaxy Gear will not be Samsung's first entry into the smart watch market. The tech conglomerate has made multiple other forays into the wearable sector, but none to any great success. Industry observers believe some five million smart watch units may ship next year as most of the big names in technology appear to be preparing a push into the wearable computing segment.
Sony already has a presence in the sector, but the coming year may see Microsoft roll out its own device as well. Google, too, appears to be working on its own smart watch, having bought last year the maker of an Android-powered watch.
Samsung's chief rival, Apple, is also widely believed to be working on its own "iWatch." By some accounts, that device isn't scheduled to see release until 2014, though Apple is said to have a 100-person strong team working on its watch.