WSJ reaffirms 'iPhone 5S' to boast fingerprint sensor, 'iPhone 5C' left without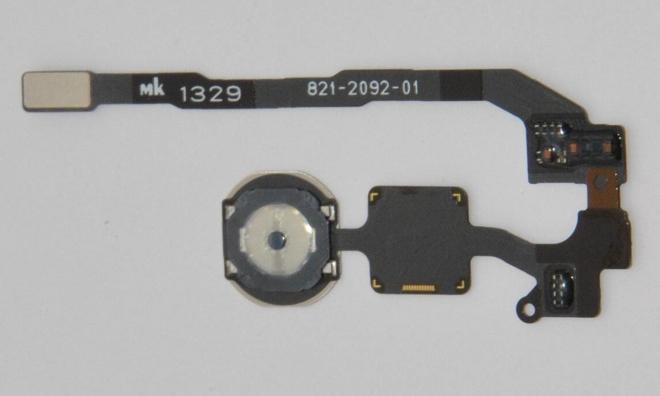 AppleInsider may earn an affiliate commission on purchases made through links on our site.
Less than one day before Apple is expected to unveil its new iPhone lineup, a report from The Wall Street Journal reiterates rumors that the flagship "iPhone 5S" will carry a biometric fingerprint reader.
People familiar with the matter told the publication last week that fingerprint scanners will be built into the "more expensive of two iPhones" Apple plans to announce at a media event on Tuesday, seemingly confirming a long stream of rumors regarding the feature's inclusion.
The publication speculates that Apple's entry into the biometric security segment will spark interest from other handset makers to find similar solution. Another source claims at least one smartphone running Google's Android will incorporate fingerprint security, though it is unknown if the device will be marketed in the U.S.
Apple is expected to field a fingerprint sensor built by AuthenTec, a biometric security firm the Cupertino company purchased for $356 million in 2012, and plans to place the module under the iPhone's home button. While other handsets and computers have tried to use fingerprinting methods in the past, Apple's solution is thought to be much more intuitive and less prone to error.
Instead of swiping a finger across a small sensor strip, the AuthenTec package uses RF field attenuation to map a user's print. This static means of capture would allow iPhone owners to authenticate by simply pressing the home button as they would when waking the phone from sleep.
Most recently, rumors of a "silver ring" surrounding the "iPhone 5S" home button surfaced, with some claiming the part was added as an aesthetic flourish. AppleInsider, however, reported that Apple's patent applications suggest the component likely serves a functional purpose in the fingerprint sensor's design.
All should be revealed at tomorrow's event, which is scheduled to kick off at 10 a.m. Pacific, 1 p.m. Eastern. AppleInsider will be providing live coverage of the proceedings.