Apple to commence iPhone 5s advance reservations in China on Sept. 17th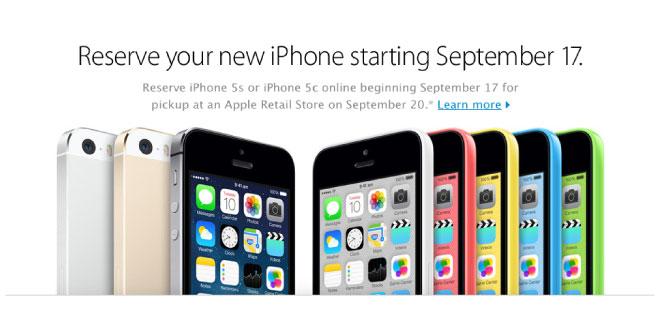 AppleInsider may earn an affiliate commission on purchases made through links on our site.
While most of the world will have to wait in line to purchase an iPhone 5s on launch day, consumers in Hong Kong and mainland China can take advantage of an advance reservations system beginning Sept. 17.
The reservations scheme was first used by Apple following the iPhone 4's Chinese launch in an effort to control crowds at the company's retail stores and curb the burgeoning gray market resale industry, in which scalpers take advantage of launch scarcity to resell devices for significant premiums. The system has been deployed for every major Apple product launch since, including the iPhone 4S, iPad Mini, and iPhone 5.
Although the system — in which customers choose their device, provide identification information, and then complete the purchase in-store at a designated time — is not new, its use for the iPhone 5s launch is noteworthy for another reason: with preorders for Apple's flagship smartphone a non-starter anywhere else in the world due to suspected constraints on initial inventory, China is the only place consumers can ensure they receive a device on launch day.
Those wishing to reserve an iPhone 5s in mainland China or Hong Kong can do so via Apple's online store beginning Sept. 17, with pick-ups commencing at 8 a.m. local time on Sept. 20.
Apple is expected to move up to 35 million more iPhones in 2014 due to new carrier partnerships in Asia, with a significant percentage of those additional sales generated in China thanks to Apple's anticipated partnership with China Mobile. The state-owned wireless carrier is the largest in the world, with more than 740 million subscribers.