Rumor: Apple planning Oct. 15 event for new iPads, Haswell-powered Macs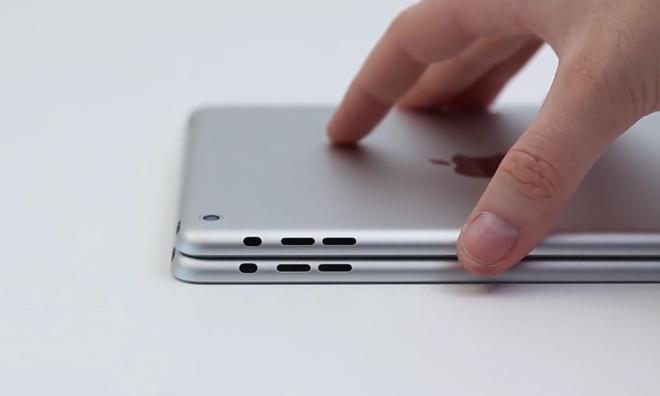 AppleInsider may earn an affiliate commission on purchases made through links on our site.
A new rumor has Apple preparing to host yet another special media event in October, this time with the center of attention being its new line of iPads.
Mid-October could very well see the introduction of a new line of iPads, if reports from French site MacGeneration are to be believed. This latest rumor also posits that Apple could take the opportunity to introduce new, Haswell-powered versions of several of its Mac desktop and notebook devices.
An October 15 event would fall just shy of last year's iPad event, in which Apple introduced the fourth-generation iPad and the iPad mini. It would also be Apple's second event in just over a month, as the Cupertino company introduced both the iPhone 5s and iPhone 5c last week.
With regard to the full-size iPad, the prevailing opinion is that Apple will rework the design of the device, bringing it more in line with the look of the iPad mini. For months now, images of the full-size iPad's redesigned case have leaked, showing it looking more like the mini with its slim bezel and thinner profile.
The iPad mini, though, remains a comparative mystery. Speculation vacillates between Apple releasing a mini with a Retina display and reports of the high-density screen meshing poorly with the mini's diminutive profile. Apple has also been said to be working on a lower-cost version of the iPad mini, though that model may not see release until next year, if at all.
On the Mac side, Apple may be preparing a line-wide refresh of its desktop and notebook offerings. Earlier this year, Apple showed off Haswell-powered MacBook Air notebooks, with Intel's new low-power chip giving those devices battery life in excess of 10 hours. Now, the latest rumor has Apple ready to show off the effects Haswell will have on its MacBook Pro, Mac mini, and iMac line of devices.
Late last year, a leaked document showed that Haswell chips could be on their way to the 2013 line of iMacs. The expected Haswell-powered iMacs would likely have a base frequency of 3.1GHz, but they could run up to 3.9GHz with Turbo Boost.
Should the event materialize, it could also give a fuller view of Apple's radically redesigned Mac Pro. The cylindrical workstation made an appearance earlier this year at WWDC, but Apple is expected to give a much fuller view of the device when it finally does refresh its computer line.