Android overtakes Apple's iPad in tablet marketshare, approaches in revenue earned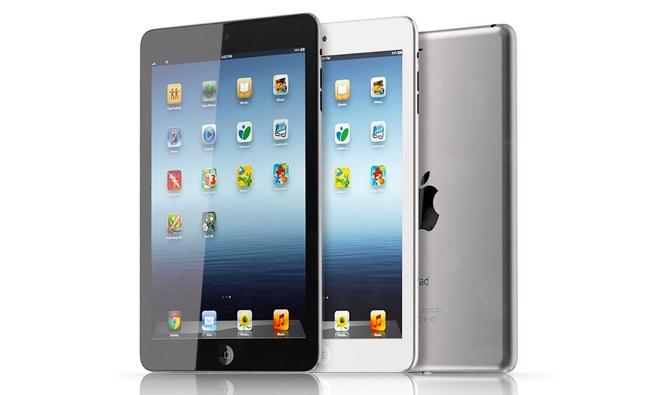 AppleInsider is supported by its audience and may earn commission as an Amazon Associate and affiliate partner on qualifying purchases. These affiliate partnerships do not influence our editorial content.
Apple's iPad and iPad mini are still the most popular tablets in the world, but Android-powered tablets are grabbing an increasing share of the market and are collectively approaching the iPad in terms of revenue, according to a new study from ABI Research.
During the second quarter of 2013, Android-powered tablets as a collective overtook the iPad and iPad mini in terms of market share, according to ABI's Media Tablets, Ultrabooks and eReaders Research Service. The figures mirror previous findings from other market research firms.
Perhaps more importantly, ABI's research found that tablets running Android are finally approaching Apple's offerings in terms of revenue generated. The overall tablet market for the second quarter of 2013 reached $12.7 billion in value. Of that, the iPad represented 50 percent of worldwide end-user revenues, the first time that has happened, according to ABI.
The firm also found that the average sale price (ASP) for iPads is "rapidly approaching" the average of the rest of the market. iPad ASP dropped 17 percent last quarter, while ASP for Android-powered tablets rose 17 percent over the same period.
This finding, according to ABI, stems from the popularity of the iPad mini, which the research firm says accounts for 60 percent of Apple's total shipments, as well as 49 percent of the company's tablet revenues. Apple does not break down iPad sales by device, but the iPad mini, with its smaller, more portable form factor, has proved remarkably popular in the months since its release.
Apple's smaller tablet offering is the most popular device in what is proving to be the most popular segment of the tablet market. ABI found that 7-inch class tablets made up the majority of shipments for the first time in the second quarter of 2013.
Apple CEO Tim Cook has already acknowledged how important the tablet segment is to the Cupertino, Calif.-based company. Speaking earlier this year, Cook called the tablet market "the mother of all markets" and expressed faith in Apple's ability to compete effectively.
ABI's most recent figures reflect tablet shipments, and therefore do not necessarily show an accurate representation of the number of tablets bought and in the hands of consumers. Cook has previously expressed skepticism on the reliability of such figures, pointing to other studies showing the iPad with a massive usage lead over other devices.
"iPad accounts for 84 percent of the web traffic from tablet," Cook said in July, "which is absolutely incredible. So if there are lots of other tablets selling, I don't know what they are being used for."