Nest announces Protect intelligent smoke & carbon monoxide detector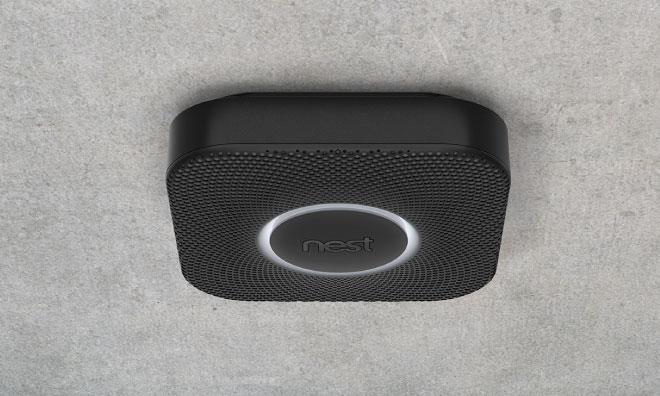 Former Apple executive Tony Fadell's Nest on Tuesday took the covers off of its newest intelligent home product, a smoke and carbon monoxide detector dubbed 'Nest Protect.'
Nest on Tuesday added the Nest Protect to its offerings alongside the well-received Nest Learning Thermostat. The device's unveiling comes after rumors of the product began circulating last month.
The company said it chose a smoke detector as the followup to its successful thermostat because the current generation of devices often annoy homeowners and renters into disabling them all together, decreasing safety dramatically. Nest cited a study by the National Fire Protection Agency that found 73 percent of smoke detectors which failed to activate during a fire did not do so because their batteries were dead, missing, or disconnected, with false alarms cited as the most prominent reason for disabling the detectors.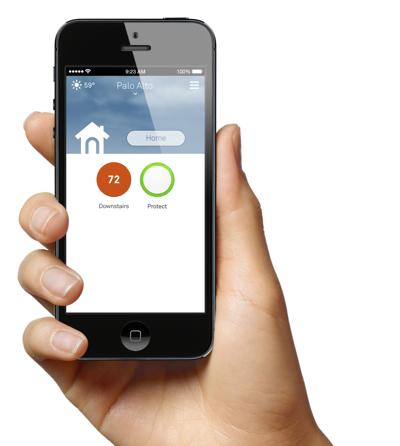 In addition to detecting smoke and carbon monoxide — a colorless, odorless, tasteless gas that is toxic to people and pets — the Nest Protect features several user experience innovations. The device will produce a spoken warning, rather than a shrill alarm, if it detects levels of smoke or carbon monoxide that are considered below emergency levels, for instance. Warnings can be silenced by simply waving one's arm from within about eight feet of the Nest Protect.
Like its sibling, the Nest Learning Thermostat, the Nest Protect connects to Nest's cloud service via Wi-Fi and can be monitored and configured with an iOS application. If a home has several Nest Protect units, they can communicate with each other even if Wi-Fi is not working to deliver emergency warnings throughout the residence; Nest demonstrates this by showing a Nest Protect in a couple's living room broadcasting an alert that smoke has been detected in their bedroom.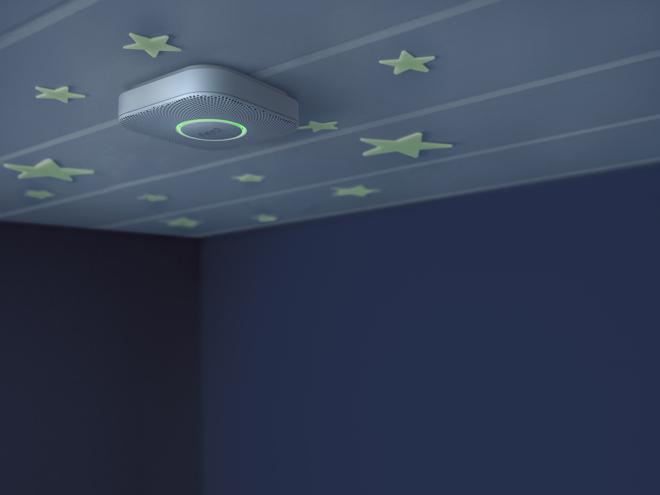 The Nest Protect also communicates with the Nest Learning Thermostat. In the event of a carbon monoxide warning, the Nest Protect will instruct the thermostat to shut down a home's gas furnace. Additionally, The Nest Learning Thermostat can leverage the Nest Protect's built-in activity sensor to enhance and extend its own capabilities.
Similar in size and shape to Apple's previous generation AirPort Extreme, the Nest Protect comes in two versions — battery powered and wired — and will be available at launch in both black and white. It can be pre-ordered for $129.
When the Nest Learning Thermostat first launched two years ago, it promised to bring smart home capabilities to the masses with a somewhat affordable $250 price tag. The original device was sold through Apple Stores and home improvement chains like Lowes.
A second-generation thermostat was released about one year ago, with the aluminum clad device getting a slight redesign and enhanced functionality. It's available from Amazon and other retailers for roughly $250.