Former head of Google patent strategy appointed to run U.S. patent agency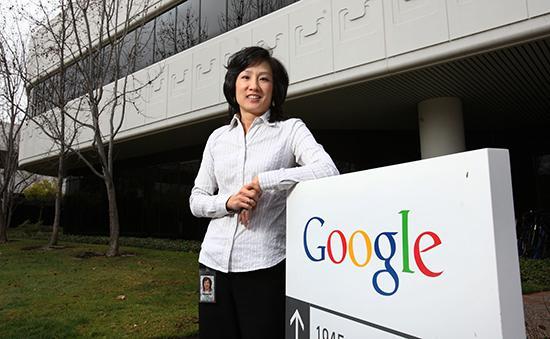 Michelle Lee, who until July was running Google the firm's patent strategy, has been named the deputy director of the US Patent and Trademark Office, and will run the agency until a new director is appointed.
According to a report by Reuters, Lee is the "former deputy general counsel and head of patents and patent strategy at Google."
A profile by BizJournals said Lee "joined the technology giant in 2003 and built the company's IP legal team from scratch."
Lee was cited as saying, "none of the policy positions of my former employers has guided my work. I certainly would be very welcoming of everybody's input."
Lee specifically called attention to her desire to "attack the backlog of unexamined patents and work to improve patent quality." There are currently over 590,000 unexamined patents, and 697 patents have been challenged.
Reexamining Apple's patents
Apple has seen its iPhone patent receive particular scrutiny since Google announced efforts to "defend Android" from a series of patent infringement allegations. Google has paid billions to acquire patent portfolios of its own, including the acquisition of Motorola Mobility for $12.5 billion, announced in August of 2011. That acquisition was led by Lee.
That was nearly a year after Motorola's October 2010 initiation of a patent war against Apple, seeking an International Trade Commission sales ban against Apple's products. Apple retaliated with claims of its own, and the case continued until both sides' claims were dismissed by judge Richard Posner June 2012. Apple's case against Motorola was resurrected this August.
Apple also pursued successful patent action against Android phone maker HTC, resulting in a licensing agreement last November 2012, and against Android licensee Samsung, resulting in a nearly $1 billion award for infringement of Apple's patents.
Protect Android at all costs
Several of Apple's touch screen, multitouch and user interface patents in the Samsung case were subjected to high-profile reexamination requests this year, issued by a party that decided to remain anonymous.
Google would benefit greatly from a reexamination of Apple's patents by the USPTO, particularly if the agency decided to take action to effectively grant Google's Android platform full rights to Apple's technology.
In 1992, a U.S. court similarly issued a ruling that gave Microsoft unfettered access to duplicate all of Apple's work on the Macintosh user interface, empowering Bill Gates to release a virtual clone of the Macintosh desktop in Windows 95 after a second appeal by Apple was denied in 1994.
If Lee pursues a dismantling of Apple's patent protections within the USPTO, it could turn around Google's current bleak prospects for Android by erasing its expensive, complicated intellectual property problems.
One Apple patent, the so-called "Steve Jobs patent," was challenged at the USPTO only to be fully reaffirmed in a form stronger than it was prior to the reexamination in mid October.
A USPTO led by a former patent strategy executive from Google wouldn't necessarily need to deny all of Apple's patents in reexaminations in order to disrupt the iPhone maker's attempts to stop infringement by Android makers. All it would need to do is keep Apple's patents involved in regular reexaminations long enough to delay any justice until enforcement actions were no longer meaningful.