AT&T beats Street with $6.9B Q4 profit, shows strong contract customer retention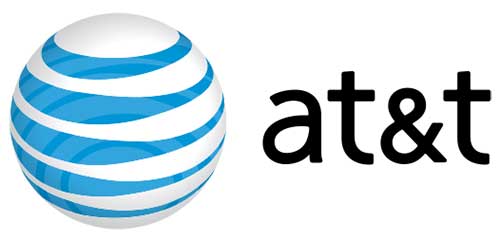 Despite more impressive pre- and post-paid subscriber growth from rival U.S. telcos, AT&T managed to post a profit of $6.9 billion on $33.6 billion in revenue for the fourth quarter of 2013.
In an earnings statement released on Tuesday, AT&T cites record-low post-paid churn rates (or the percentage of customers who left the carrier) and smartphone sales gains as drivers for the company's $33.6 billion in revenue, which represents a two-percent rise from $33.2 billion in 2012. Revenue from wireless operations grew 4.8 percent year-to-year to hit $15.7 billion, while data services revenue was up 16.8 percent at $5.7 billion.
Year-over-year, the $6.9 billion in profit, or $1.31 per share, is a vast improvement from 2012's loss of $3.9 billion, or 68 cents per share. Excluding a pensions-related gain of $7.6 billion, taxes and other expenses, adjusted earnings came in at 53 cents per share. The number beat analyst expectations of 51 cents for the quarter, reports the Associated Press.
For the December quarter, AT&T reported a gain of 809,000 net wireless subscribers, 566,000 of which were on more lucrative post-paid contracts. Broken down further, 299,000 of the post-paid net adds were smartphones.
AT&T saw fourth-quarter post-paid churn at 1.11 percent, down from 1.19 in the year ago period. When considering pre-paid subscribers, overall churn was at 1.43 percent versus 1.42 percent in the year-ago quarter.
The telecom hit another record with smartphones, which accounted for 93 percent of all phone sales during quarter four. AT&T added 1.2 million post-paid smartphones to its user base, which now accounts for 77 percent post-paid phone subscribers. Growth in the sector is slowing, however, as only 7.9 million smartphones were sold in the quarter, down from 10.2 million over the same period last year.
Tablets were a major factor in the telecom's performance. Over the quarter, AT&T logged 440,000 net tablet adds.
While AT&T's results are promising, the nation's largest carrier Verizon added 1.7 million subscribers in quarter four. Smaller carriers like T-Mobile are also nibbling away marketshare with lower-cost plans and incentives for switching.