Rumor: TSMC now building quad-core 'A8' chips for Apple's next-gen iPhone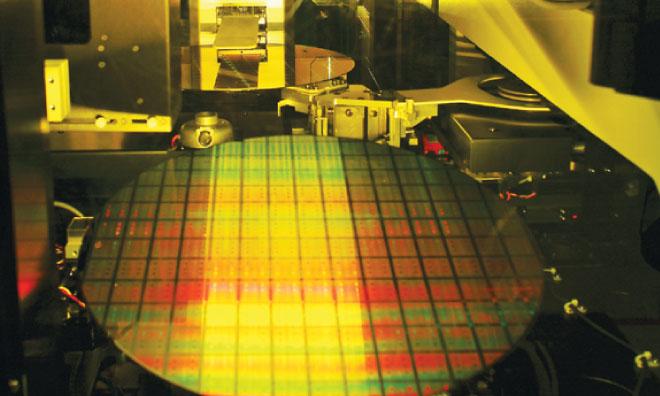 While rumors of a partnership between Apple and Taiwan Semiconductor Manufacturing Co. have lingered for years, yet another report on Wednesday claims once again that the Taiwanese chipmaker is now producing chips for the company — namely a next-generation "A8" processor for the 2014 iPhone.
The latest claims about Apple and TSMC were published by Taiwan's Commercial Times, and were summarized by AFP. The report suggests that TSMC has won "most" of the orders for Apple's next mobile processor, said to be a quad-core CPU, taking business away from rival Samsung.
Any claims regarding Apple and TSMC, however, should be taken with a grain of salt, as reports have suggested for years that the Taiwanese company would begin producing chips for the iPhone in the near future. To date, Samsung has produced all of the mobile CPUs for Apple's iPhone and iPad, including the 64-bit A7 processor found in the iPhone 5s, iPad Air and iPad mini with Retina display.
The latest such claims came in January, when it was said TSMC was ramping up production of its 20-nanometer chipmaking process to begin building Apple's rumored "A8" processor. At that time, production was allegedly slated to begin in the second quarter of 2014, which doesn't start until April.
Also suspect is the claim that TSMC will occupy most of the chip production capacity for Apple's iOS devices. While Samsung has proven capable of providing adequate silicon to Apple, there have been some concerns that TSMC may not be able to keep up with consumer demand for the iPhone and iPad.
Apple has been gradually moving away from its reliance on Samsung for components in its devices as the two companies have become fierce competitors. Claims of a chip partnership between Apple and TSMC date back to 2012, and have been incorrectly linked to both the A6X and A7 processors, both of which were actually manufactured by Samsung in Austin, Tex.
As for the next iPhone, it's expected that Apple will continue with its annual release cycle and debut a new handset in late 2014. Numerous rumors have suggested Apple is planning to increase the display with a so-called "iPhone 6," though it is not expected to be any larger than 5 inches.