Transcend's 32GB RAM modules for Apple's Mac Pro doubles max memory to 128GB [u]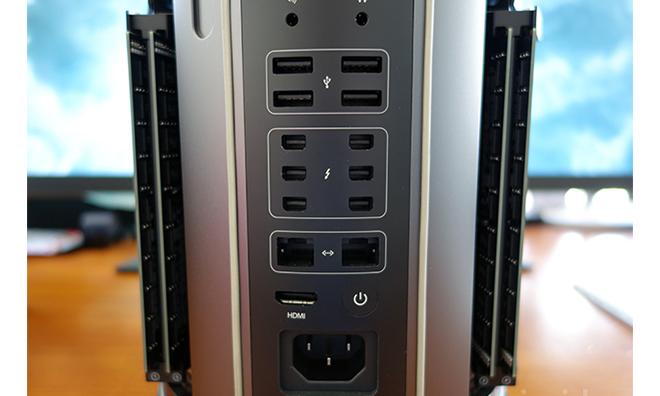 AppleInsider may earn an affiliate commission on purchases made through links on our site.
Memory manufacturer Transcend on Friday announced availability of high-density DDR3 RDIMM RAM modules that bring the Mac Pro's total memory up to 128GB, doubling the max configuration advertised on the Apple Store.
With the all-new Mac Pro, Apple uses cutting-edge components and a unique design to net huge gains in performance. The additional speed on tap is especially apparent when editing 4K video in applications like Final Cut Pro.
While processing power has been boosted substantially, one gripe some professional users have with the new system is memory expandability. Currently, Apple lists maximum RAM at four 16GB sticks for 64GB, but Transcend recently released compatible 32GB modules that boost memory to 128GB.
"The new Mac Pro 2013 is advertised to support up to 64GB of memory, and we understand that pro users running applications that place high demands on RAM have a need to meet and most likely exceed this threshold," said Transcend's Director of Research and Development Angus Wu. "For this reason, we have developed and fully tested higher density modules to give users the option of raising their Mac Pro system memory to the advertised 64GB right up to 128GB."
For the its new 16GB DDR3-1866 and 32GB DDR3-1333 RDIMM modules, Transcend guarantees "100% compatibility" with Apple's new Mac Pro. The company also offers lifetime warranties for the products.
Pricing has yet to be announced, though registered DIMMs are usually more expensive than their unregistered counterparts.
Update: Transcend has released pricing information for its DIMM sets. The suggested retail price for the 64GB kit is $980 and the 128GB kit will cost $2480.