Apple acquired speech recognition firm Novauris last year to improve Siri - report
An Apple acquisition from 2013 may have quietly flown under the radar, as it was revealed this week that the Siri development team has added personnel from Novauris Technologies.
Apple's alleged purchase of Novauris was revealed on Thursday by TechCrunch, which reported that the acquisition took place last year but was not publicly announced. Personnel from Novauris are said to already be a part of Apple's Siri team.
While Apple has not confirmed the purchase, reporter Sarah Perez placed a call placed to the Novauris offices in the U.K., and an employee there confirmed that the operation is now a part of Apple.
Novauris was founded by the same people who founded Dragon Systems, creators of Dragon NaturallySpeaking, which is now owned by Nuance Communications. Nuance also specializes in speech recognition, and its technology helps to power Apple's Siri, the virtual personal assistant found on its iOS devices.
Nouvaris specializes in automatic speech recognition technology utilized to access information stored either locally on a device, or on remote servers. The company's website remains operational, and makes no mention of an acquisition by Apple.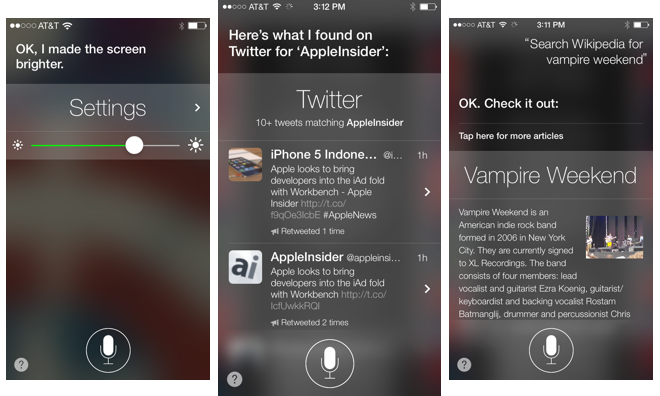 Its featured product is NovaSystem, a scalable, server-based speech recognition system capable of handling multiple simultaneous voice access requests. The system can also spread the computational load over a multi-computer installation if necessary.
"Novauris believes that voice will become the interface of choice for consumer applications of all types," the website reads. "Users should be able to ask for information quickly, easily and directly without needing an enrollment process or complicated and time-consuming dialogues."
Apple spent $525 million on acquisitions in the last quarter of 2013 alone. Those purchases are believed to include personal assistant app Cue, 3D motion sensor firm PrimeSense, and social media analytics company Topsy.
Other 2013 purchases by Apple include digital mapping company BroadMap, public transit tracker HopStop, mapping data startup Locationary, and indoor GPS company WifiSLAM.