Apple's iBeacon tech to be featured at Coachella music and arts festival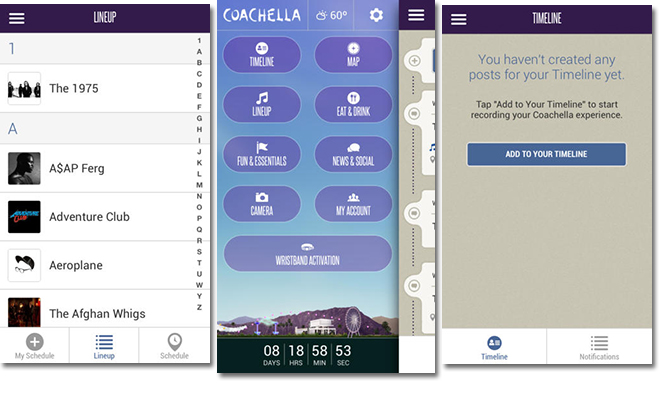 AppleInsider may earn an affiliate commission on purchases made through links on our site.
According to an app update for the upcoming Coachella Valley Music and Arts Festival, the gathering will have on-site iBeacons that push notifications and other information to users as they walk the grounds at the Empire Polo Club in Indio, Calif. this weekend next.
As spotted by AppleInsider reader Jake, the 2014 Coachella iOS app includes support for Apple's iBeacon, a Bluetooth-enabled micro-location technology capable of delivering proximity-aware notifications, navigation and information to users.
Aside from a brief mention on Coachella's website that says, "Use Bluetooth to interact with beacons placed around the grounds," it is largely unknown how the festival plans to implement the technology. Recent deployments at major events include the NFL's Super Bowl installation and an interactive scavenger hunt at CES.
After introducing iBeacon as part of iOS 7 in 2013, third-party implementations of the location-aware tech are slowly rolling out. Major League Baseball in February announced plans to deploy beacons in more than 20 ballparks by opening day.
Apple itself takes credit for the largest rollout thus far after installing beacons in all U.S. Apple Stores last December. Customers using iBeacon can find in-store help, get location-aware product information and purchase items quickly with EasyPay.
Most recently, Dutch micro-location firm LabWerk launched mApp, an iBeacon-based platform designed for interactive museum exhibits.
Those attending Coachella, which will be held on the weekends of Apr. 11 and Apr. 18, can download the app for free from the iOS App Store. Along with the updated app, Coachella organizer Goldenvoice just released set times and added new acts to the list of performers.