Apple reportedly probing carriers about potential $100 premium for next-gen iPhone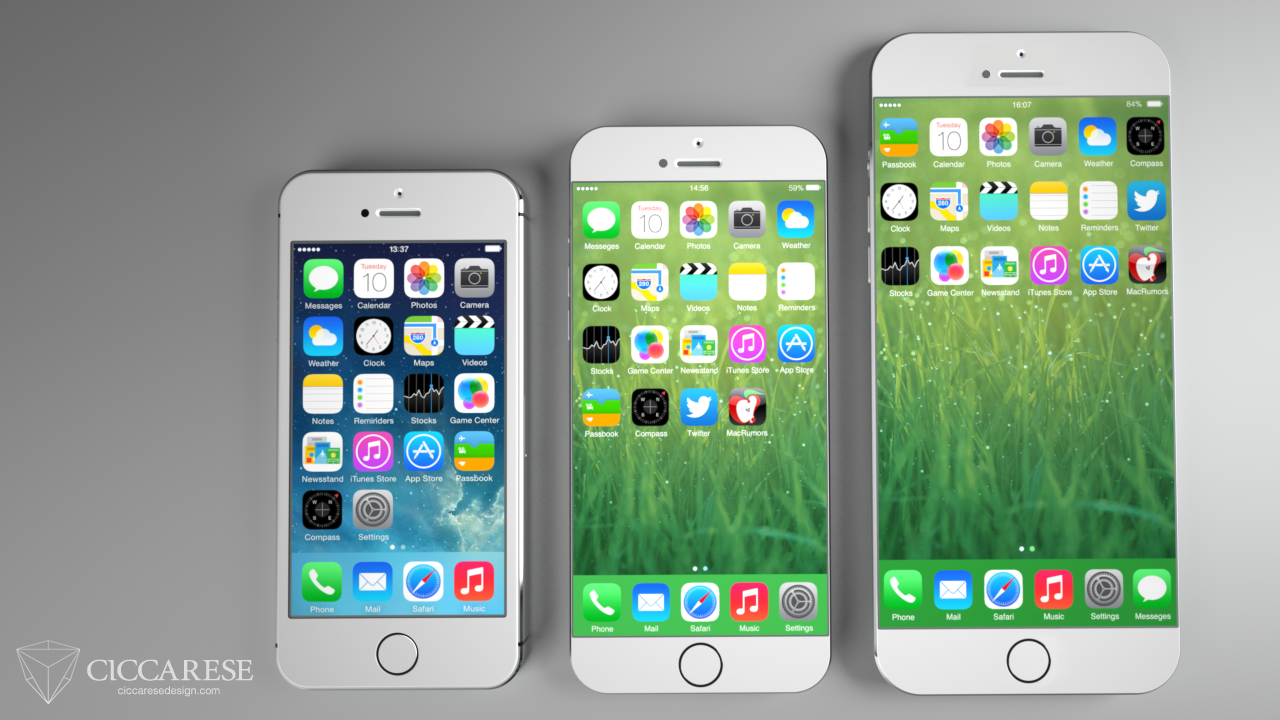 Apple has apparently shown interest in raising the price of its next generation of iPhone models by $100, and has sought approval from carriers to do so, according to one Wall Street analyst.
The company's alleged interest in a $300 starting subsidized price for the so-called "iPhone 6" was revealed on Monday by Jefferies analyst Peter Misek, who said that thus far, carriers have not been receptive.
However, Misek believes that Apple may face a lack of competition in the smartphone space this year. In particular, he doesn't believe Samsung's new flagship Galaxy S5 has the kind of "wow" factor that will hurt Apple.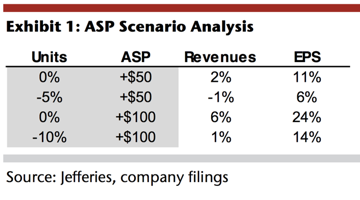 Misek believes that because of this, Apple will be able to get "at least some of the increase" it seeks, even if the additional costs are split between carriers and consumers. He believes a $50 increase in the average selling price of the iPhone could offset negative gross margins usually associated with an iPhone redesign, which is widely expected to occur this year.
Specifically, Misek estimates that a $50 increase in average selling price would increase Apple's revenues by 2 percent, while earnings per share could grow by 11 percent. A $100 average selling price increase would see revenue spike 6 percent, in his estimation, while earnings per share would benefit an estimated 24 percent.
Misek isn't alone. Last month, Pacific Crest also predicted that Apple will increase the subsidized price of its next iPhone to $299, justifying the change by giving the handset a larger screen than the current 4-inch display found on the iPhone 5s and iPhone 5c.
Pacific Crest's Andy Hargreaves said that he believes a $299 big-screen iPhone would increase gross profit on replacement sales, while also attracting new customers that may have otherwise opted for an Android handset with a larger display.
Well-connected analyst Ming-Chi Kuo of KGI Securities revealed in his own research note last week that he believes Apple will debut two new iPhone models this fall: He has predicted that a 4.7-inch model will still allow for one-handed use, while a larger 5.5-inch model will appeal to customers who have been gravitating toward jumbo-size handsets.