1Password 4.5 for Apple's iOS overhauled with focus on speed, productivity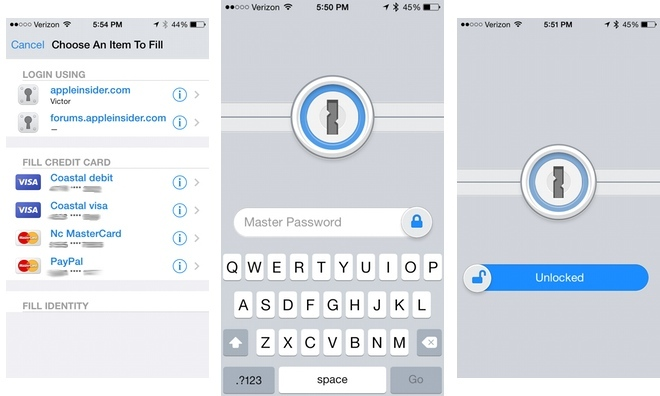 AppleInsider may earn an affiliate commission on purchases made through links on our site.
Popular password management tool 1Password was given a major update on iOS on Tuesday, with the new version 4.5 sporting AirDrop support, always-available search, and support for multiple and shared vaults.
1Password 4.5 is a free update for existing users, while new users can purchase for half off ($8.99) until Friday. Developer AgileBits said the latest version is focused on both speed and productivity, adding new features that are among some of the most-requested from users.
Search is now always accessible at the top of the "Categories" tab and each main category, while AirDrop allows users to share items more conveniently. The application has been given an overall iOS 7 polish, including its icon.
1Password 4.5 supports multiple vaults after they've been configured on 1Password for Mac. Users can add them to the iOS counterpart and switch between respective vaults in the application's settings.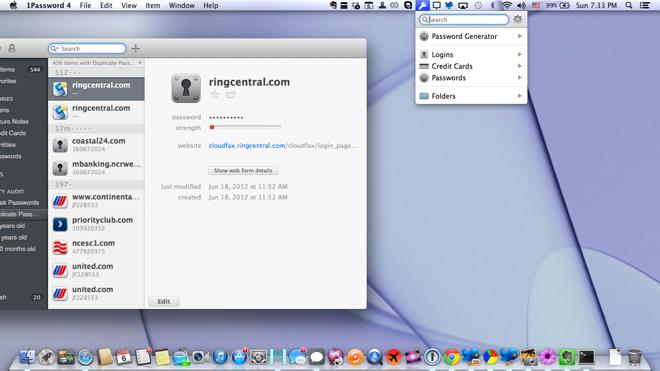 A new "Demo Vault" replaces the legacy "Demo Mode." Demonstration information can be added as a secondary vault, allowing users to show off product features to their friends without revealing any personal information.
The new 1Password for iOS also boasts support for multiple Dropbox accounts, and the built-in 1Browser has been enhanced with easier logins, checkouts, and auto-fill capabilities in online forms with one button, similar to 1Password mini for Mac. 1Browser also gains support for swiping to go forward in back, while a new new progress indicator shows the status of a loading page.
Additional features of 1Password 4.5 for iOS, according to the developer, include:
Support for custom item images added via 1Password 4 for Mac
Improvements and bug fixes in Wi-Fi Sync
Faster syncing with smaller data
Tags added on Mac now sync with iOS
Language settings can be changed in-app, and support for Catalan has been added
Redesigned user setup process
Improved upgrade process from 1Password 3 for iOS
The app itself has shrunk by 34 percent, saving 8.6 megabytes
The last major update for 1Password on iOS arrived last October, adding Wi-Fi syncing and new 1Browser options. Version 4.3 also added greater compatibility with 1Password 4 for Mac.
A handful of minor updates were also issued on Tuesday to 1Password for Mac, with the new version 4.3 adding the ability to edit saved items and generated passwords with the 1Password mini plugin. Other new additions include an improved auto-save system, new keyboard shortcuts, enhanced search, and more.